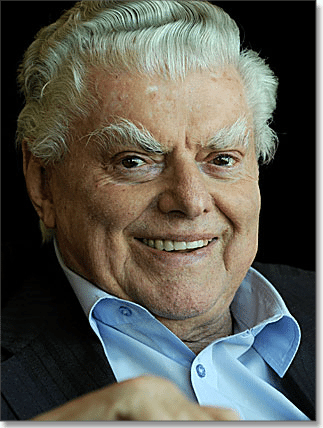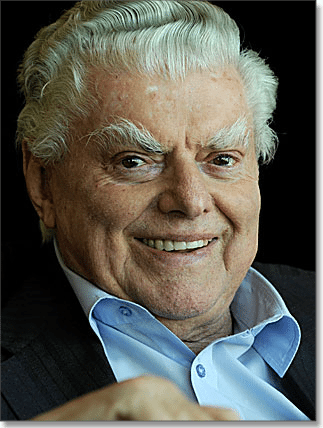 Australian thoroughbred racing has produced many great trainers over the years.
But no man or woman has enjoyed such sustained success on the big stage as the late, great Bart Cummings.
Here, we celebrate one of Australian sport's true legends – the one they called the 'Cups King'.
Life and achievements of JB Cummings
Born in Adelaide in 1927, James Bartholomew Cummings had racing in his blood.
His father, Jim Cummings, was an Irish expat and champion trainer who turned out Comic Court – winner of the 1950 Melbourne Cup.
It was through working at his dad's stable that young Bart got into racing, even though he suffered from two rather disabling allergies: horses and hay.
Despite that, Cummings continued to work as a strapper, and was part of the team for Comic Court's Cup triumph in 1950.
That experience inspired Cummings, and in 1958 – at only 26 years of age – he attained his trainer's license and set up his own shop in Glenelg.
But big-time success didn't come overnight, and it wasn't until a dozen years later that he tasted Melbourne Cup glory for the first time.
The 1965-66 season was a breakthrough for the JB Cummings stable, which took the quinella in the Melbourne Cup with Light Fingers (winner) and Ziema (runner-up).
The rest, as they say, is history.
Cummings would go on to train 11 Melbourne Cup winners, for 12 victories in total, over a remarkable 43-year period between 1965 and 2008.
He racked up 28 Australian group one majors in all, including seven Caulfield Cups, five Cox Plates and four Golden Slippers.
His stable also scored 13 Australia Cups and some 32 derby wins among 265 group one victories – a record which stands second only to that of the legendary TJ Smith (289) in Aussie racing.
Cummings was inducted into the Sport Australia Hall of Fame in 1991, and was made an inaugural member of the Australian Racing Hall of Fame when it launched in 2001.
In 2008, Cummings was awarded Legend status by the ARHF – an accolade reserved for only seven members to date.
He also earned Order of Australia honours in 1982 for his outstanding contributions to the sport of thoroughbred racing.
Cummings died at his Sydney home on August 30, 2015, surrounded by family and loved ones, at the age of 87.
Bart Cummings career stats and honours
Born: November 14, 1927
Died: August 30, 2015
Started training: 1953
First Group 1 win: 1958 South Australia Derby (Stormy Passage)
Total Group 1 wins: 265
Bart's Melbourne Cup wins
12 wins (record)
1965 – Light Fingers
1966 – Galilee
1967 – Red Handed
1974 – Think Big
1975 – Think Big
1977 – Gold and Black
1979 – Hyperno
1990 – Kingston Rule
1991 – Let's Elope
1996 – Saintly
1999 – Rogan Josh
2008 – Viewed
Bart's Cox Plate wins
Five wins
1973 – Taj Rossi
1996 – Saintly
1997 – Dane Ripper
2009 – So You Think
2010 – So You Think
Caulfield Cup
Seven wins (record)
1966 – Galilee
1969 – Big Philou
1974 – Leilani
1977 – Ming Dynasty
1980 – Ming Dynasty
1991 – Let's Elope
2009 – Viewed
Golden Slipper Stakes
Four wins
1966 – Storm Queen
1973 – Tontonan
1976 – Vivarchi
1979 – Century Miss
Personal honours
– Member of the Order of Australia (1982)
– Sport Australia Hall of Fame inductee (1991)
– Australian Racing Hall of Fame inductee (2001)
– First trainer to win $1 million stakes in a season (1974)
– First trainer to win three trainer's premierships in a season (1990)