Why Australians love betting on the NBA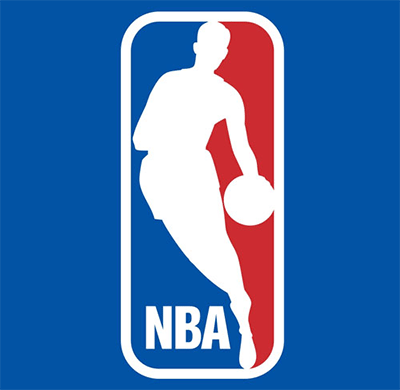 THE hardwood is home to some of the greatest athletes on earth and they ply their trade in the best basketball league in the world, the NBA.
With 30 teams and up to 14 games on some days, the American competition provides a smorgasbord for sports fans and punters alike.
The league is broken up into two conferences and six divisions.
Each of the 30 teams plays 82 games, four against each divisional rival, three against the further conference opponents and two against teams from the opposite conference.
The regular season runs from October to April, before three rounds of playoffs whittle down the eight best teams in each conference to just two, who face each other in a seven game finals series that decides who will be crowned champion.
The league gives out awards like Most Valuable Player, Defensive Player of the Year and Most Improved Player, among others.
Even though it's an American game, you can bet on the NBA online, in the comfort of your own home, 16,000 kilometres away in Australia.
And here is a handy guide on how you can do it.
Aussie bookmakers to punt on NBA with
At gamble.com.au, we're all about looking after punters, so we've taken the time to scour the internet for the best of the best in a bid to give you as much variety as possible. Be sure to sign up with them all to be able to compare odds to ensure you get the highest return for your bets.
Crownbet.com.au
WilliamHill.com.au
Sportsbet.com.au
Bet365.com.au
Luxbet.com.au
PalmerBet
Popular NBA betting markets
Head to head: The bread and butter of NBA punting. It's pretty easy. All you have to do to win your bet is to get your team home.
Line bets: This is where the handicapper comes into play. The handicapper awards a head start to the underdog and a restriction on the favourite. For example, Cleveland might be -9.5 up against Minnesota, who would be +9.5. It means the Cavs have to win by 10 or more for your to win your bet. If you take the Timberwolves, they can lose the match, provided it's not by more than nine, and you will still win.
Margin bets: This bet format provides four options, making it harder to win. You need to not only pick the winner of the game, but also whether they will win by either 1-10 or by 11 points or more.
Total game score: How many points will be scored in the game? That's the question you have to answer here. The bookie is involved here again, deciding a point figure and then you have to pick if the score will finish under or over that number.
Future bets: The most popular future bet is the NBA title winner. You'll get a market on this almost all year round and you have to pick the one team who will finish on top of the other 29 as the "world champion". There are also conference and division winner bets, statistical leader bets, and individual award winner bets. Bookies even provide a total season wins option for punters who want to back their teams in to win plenty.
Player props bets: These focus on individual players, usually the stars of the game and can either pit two of them head to head, or provide a figure they need to exceed or fall short of. For example, Warriors sharp shooter Klay Thompson might have a scoreline of 18.5 points. If you bet the overs, he has to score 19 or more, unders, he has to score 18 or less.
Handy tips for betting on the NBA
Don't spend more than you have: It goes without saying, betting on the NBA should be fun. And you need to be able to cop a loss or two, without breaking the bank. So that means you need to make sure you have covered all your expenses before you go out and splurge your hard earned.
Bet on the big guns: It's pretty standard that you're on a winner if you're punting on any team that features Stephen Curry, Lebron James or Kevin Durant. Kawhi Leonard is also creeping into that conversation. Bet on the stars to get the job done and you won't be disappointed.
Go with the form: More than any other competition, teams go on seriously big streaks in the NBA. If a team has won or lost six or seven in a row, there's a very good reason for it and, chances are, they will probably make it eight on either side of the ledger. Follow the trends.
When in doubt, stick with the home team: Like any sport, home court advantage is a thing. Good NBA teams grow another leg at home and are notoriously tough to beat in front of their fans. If you're wavering on who to pick, go with the home team.
Know your stats: If two teams are ranked in the top five on the defensive end, chances are their total points scored line is going to be too low to mess with. You want those mid range teams, rated from 10-20 to help you out. If a side is the number one scoring team, you know its going to be a high possession match, so the overs come into play.
Aussies in the NBA
Andrew Bogut – Arguably Australia's most successful basketball import. Number one draft pick, NBA champion and the centre on the best regular season team of all time.
Matthew Dellavedova – Crowned the NBA's dirtiest player, Delly is from country Victoria and plays with all heart as a back up point guard for the Cleveland Cavaliers.
Patty Mills – A microwave scorer off the bench, Mills has gone from little used reserve to a spark plug capable of ripping a game apart with a barrage of outside shots.
Joe Ingles – Versatile Ingles has carved out a role as a starter with the Utah Jazz. Not a stat stuffer, Ingles makes few mistakes and has been voted by his peers as their funniest team mate.
Dante Exum – A knee injury ruined his 2016 season, but the high draft pick will hopefully be back to fulfil his potential, after a rocky start to his career.
Cameron Bairstow – The Bulls burly Boomer, Bairstow is a little used reserve with the Bulls.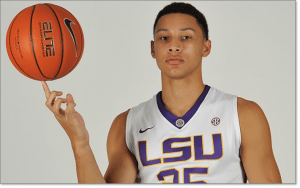 Kyrie Irving – This is a cheat pick, but the maligned Cavs' star point guard was born in Australia, but his allegiance lies with Team USA.
Luc Longley – Won three titles with the Chicago Bulls and then got paid by the Phoenix Suns during a 10-year career. Was one of the most popular Australian sportsmen of the mid-1990s.
Andrew Gaze – The most loved figure in Australian basketball history, Gaze won a ring with the San Antonio Spurs in 1999.
Shane Heal – NBA scouts took notice of Heal after he drained eight treys against Team USA at the 1996 Olympics, signing with the Minnesota Timberwolves for the 1996-97 season.
David Andersen – Spent two seasons in the league, largely as a back up power forward, for the Houston Rockets, Toronto Raptors and New Orleans Hornets.
Mark Bradtke – The big centre spent a short stint with the Philadelphia 76ers
Chris Anstey – Had a three year run with Dallas and Chicago.
Nathan Jawai – Had the embarrassing moniker of 'Baby Shaq' in two seasons with Toronto and Minnesota
Luke Schenscher – Another big boy who spent time with the Bulls.
*Ben Simmons – hasn't played a game yet, but is projected as a potential number one draft pick out of college in 2016.