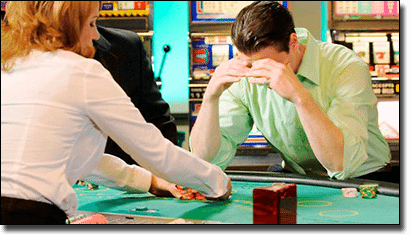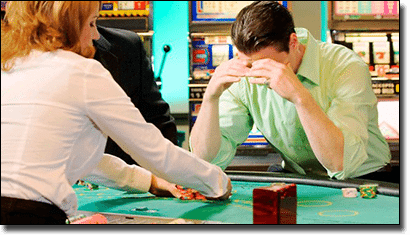 Problem gambling is a serious issue within Australia, with the average gambling loss per adult in 2014 listed at $1,279 – the highest average gambling losses, per person, per annum, in the developed world (ahead of Singapore and the United States).
The Federal Government has requested a review of the country's gambling laws, including the loosely policed Interactive Gambling Act of 2001. The government is also looking to work with gaming operators to introduce more effective methods to control excessive gambling behaviour, such as encouraging gaming venues to partner with counselling services to assist patrons.
While such reviews and services may help the country's gambling problem at a communal level, what steps can you take, at an individual level, to control damaging gambling behaviour?
1. Answer the following question honestly – when you lose money when gambling, do you worry and stress that you may struggle to make ends meet afterwards? If the answer to this question is yes, then it is important to recognise that your gambling behaviour may well be negatively affecting not just you, but those that are closest to you in your life.
2. So long as you do not eat into important savings, and honestly believe that your gambling activities are for pure entertainment purposes, then continuing to punt every now and then should not be a problem for you.
3. However, if you are recognising that you cannot afford to lose the money you have been spending and losing when gambling, and feel guilty or ashamed about losing that cash, and if you answer yes to any of the following questions:
Are you failing to attend events such as family time, work and appointments because you are gambling?
Are you thinking about gambling every day?
Do you have arguments and fights with other people about your gambling habits?
Have you stolen, or would you consider stealing, money to use it for gambling?
Then you should recognise that this your gambling behaviour is of a serious concern, and that you need to be proactive in rectifying this issue.
4. Have an honest and open discussion with those who you are closest with (family members and friends) about your gambling habits, and whether they think your behaviour is of a serious concern.
5. Seek professional help through a problem gambling organisation. There are many helplines freely available to Australians, such as:
Gambler's Help (www.gamblershelp.com.au)
Gamblers Annonymous (www.gansw.org.au)
Gambling Help Online (www.gamblinghelponline.org.au)
Problem Gambling (www.problemgambling.gov.au)
Lifeline (www.lifeline.org.au)
Help can be sought anonymously, if you desire. You can talk with counsellors confidentially, and they can provide you with the necessary tools and set up necessary plans to manage the issue.
They can talk to you confidentially and provide information and self-help tools.
If seeking help through a gambling help service, there are a number of diverse ways you can do so, such as:
Phone calls
Online support
Face to face conversations
Individual support (helping yourself)
Financial counselling
Group support
Family and friends assistance
Youth support
6. Place strict limits on your gaming expenditure, both time and money. You can also seek the help of a financial counsellor who can assist you with your financial concerns and help to manage any debts you have acquired.
Below are some of the grave problem gambling facts that need to be recognised:
Those with gambling problems are six times more likely to get divorced than non problem gamblers.
Those with gambling problems are four times more likely to suffer from alcohol abuse than non problem gamblers.
Children with parents who are problem gamblers are up to 10 times more likely to have issues gambling themselves than children with non problem gambler parents.
Additionally, if you do not try and curtail the problem as soon as possible, relationships can be strained, jobs can be lost, stress can be increased, health can be damaged, and you can begin to feel a loss of control.
It is important to remember that your gambling activities may not just be negatively affecting you, but also the most important people in your life, so talk to those you trust most if you believe your behaviour is of a concern.