ONE thing the experts can't agree on is just who invented soccer.
There is some conjecture over what nation actually started the support, with claims that it dates back some 2000 years to ancient China.
Romans, Greeks, Japanese and Central American countries also reckon they played a role in the sport's invention.
But one thing that is indisputable is that England made soccer what it is today.
It is said that the English, who call it football, wrote the first rules for the sport in the early 1800s and then later that century outlawed the use of hands when playing and, for obvious reasons, made it illegal to trip opponents.
The folklore goes that the first ball the English ever used was actually the head of a Danish brigand, but we guess you would have had to have been there to prove that one.
So the Poms were responsible for kicking it off, but Austrians, Germans and Italians took it on throughout Europe and it travelled to the Americas, with Uruguay, Brazil and Argentina adopting the beautiful game.
FIFA was brought to life in 1904 and still governs the sport (sometimes dubiously) today.
New rules like penalty spot kicks, red and yellow cards, which were introduced at the 1970 World Cup, and deliberate back passes to the keeper being outlawed came later.
Today, FIFA reckons there are more than 240 million people on the planet who play soccer.
There's probably more who watch it on TV.
And maybe a few less who punt on it.
Best online bookmakers to bet on soccer
sportsbet.com.au – Looking for a league? Sportsbet has it. Whether it's the English Premier League, or some back yard job in the suburban premier league, chances are Sportsbet.com.au will have a market on it.
crownbet.com.au – Reckon Ural Sverdlovsk Oblast can knock off Dinamo Moscow in the Russian Premier League? If you do, you're better than us, but one thing's for sure, you'll be able to back it with Crownbet.com.au
WilliamHill.com.au – The Poms know their soccer and WilliamHill.com.au is one of the biggest and best in the industry.
bet365.com.au – Samuel L. Jackson says you should take you're soccer bets to bet365.com.au and, with the range of markets, we're not going to disagree with him. Plus, he'll yell.
PalmerBet.com – Egyptian Premier League soccer? Yep, Palmerbet is an international bookie with an international flavour, sporting odds on some of the most obscure leagues imaginable. Head here for variety.
Most popular bet-types in soccer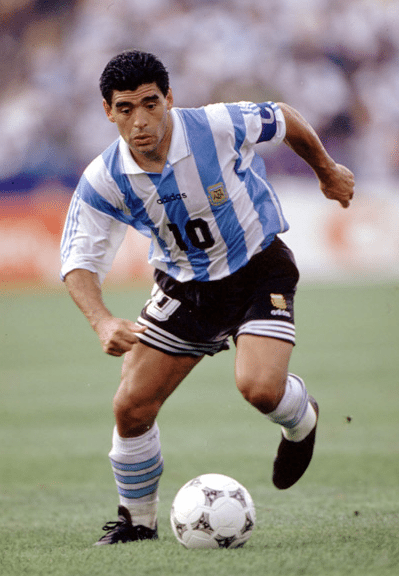 Win-draw-win: Unlike most other sports, soccer has the added difficulty of a potential draw added into it. The most popular and simplest bet is to simply decide which team will win, or if the match will be a draw.
Total goals: Usually presented as over or under 2.5 goals, but some bookies will have enhanced lines, like CrownBet, which will offer 1.5, 3.5, 4.5 and even 5.5 on certain games. All you have to decide is whether it's going to be a dour match or if the floodgates will open.
Correct Score: Sounds simple, right? Pick the score of the match? Easy? Wrong. Soccer is so unpredictable. Matches where you think it's going to be a blow out can be the tightest 0-0 draws ever. The rewards can be great, but often it's like finding a needle in a haystack.
Half time/Full time double: Pick which team will lead at half time and at full time. This isn't as easy as you'd think, when you factor in the draw option. So the game could be a 0-0 draw at half time, before one team comes out and blasts three in. You have to get it right to win your dough.
Draw no bet: This takes the draw out of it. Bet on the team you think will win the match. The odds are more miserly, but you get your money back if it's a draw.
First goal scorer: Pick the player who will score the first goal of the match.
Last goal scorer: Pick the player who will score the last goal of the match.
Any time goal scorer: Back a player to score at any time during the match. The odds won't be as good for first or last goal scorer, but your man only has to score in the match, whether it's in the first minute, or the last minute of stoppage time, so your bet is alive for the entire match.
Scorecast: Pick the player who scores the first goal and the final score of the match. Pretty much impossible, but have fun with that.
Multi bet: This type of bet is where the risk increases, but so does the reward. Pick two or more results from any league around the world and stick them together in a multi bet to get enhanced odds. Each leg added multiplies the odds. A four or five leg multi can get you some serious returns.
Biggest soccer tournaments and leagues in the world
There are obviously international competitions, competitions that encapsulate multiple leagues and the league competitions.
The World Cup and Euros are the biggest international competitions, fought out between nations.
The Champions League and UEFA Europa League involve the best performing teams from the leagues across Europe.
And then, of course, there are the leagues, which also have competitions across their divisions, sometimes called the League Cup.
Here is a list of some of the top leagues across the world.
Germany – Bundesliga
England – Premier League
Spain – La Liga
Italy – Serie A
Brazil – Serie A
USA – Major League Soccer
Mexico – Liga MX
Netherlands – Eredivisie
Argentina – Primera Division
Portugal – Primeira Liga
Japan – J1 League
Russia – Premier League
China – Super League
Ukraine – Premier League
Turkey – Super League
Belgium – Pro League
Switzerland – Super League
Sweden – Allsvenskan
Poland – Ekstraklasa
Colombia – Primera A
Australia – A-League
United Arab Emirates – Pro League
Ecuador – Serie A
Uruguay – Primera Division
South Africa – Premier Soccer League
Scotland – Premier League
Paraguay – Primera Division
Some things to consider when betting on soccer
Before you consider betting on soccer, please first consider your financial position. Make sure your commitments are met before you place your bet – there is never a sure thing.
There are some ways to cover yourself:
Back the big teams: Every league has its biggies, whether it's Barcelona in Spain, Manchester City in England or Bayern Munich in Germany, more often than not, these teams win.
Back the home team: It doesn't matter where teams are ranked, it's hard to win away from home.
Look out for those mid table draws: Middle of the road teams often play for preservation and are happy to sit back and defend, the draw is a moxy.
Strikers matter: Those first goal scorer tips should be reserved for the best strikers in the land. Look at the golden boot standings before placing your bet.
Do your research: Find out how teams have gone against each other, what the scoring has been like, how they have fared at the venue. History counts more in soccer than in any other sport.