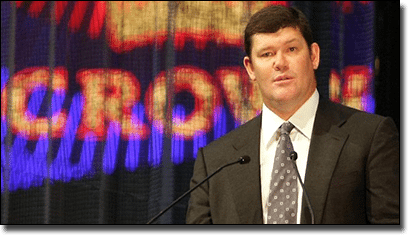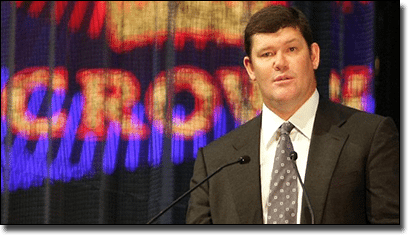 James Packer is one of Australia's richest people, boasting a net worth of approximately 6.08 billion dollars, according to reports from the Business Review Weekly magazine in 2015. Born on the eighth of September, 1967, James Packer is the son of the late Kerry Packer, who, at the time of his death, was the richest person in Australia.
James Packer inherited his family's company when his father passed away, Consolidated Press Holdings Limited, as well as a share in the Nine television network. In James' early 30s, he invested heavily in Internet companies SEEK and CarSales – two classified sites.
Through these investment acquisitions, James profited significantly when he eventually sold most of shares in these companies, including selling his stake in the Channel Nine network, the Australian Consolidated Press magazine and Publishing and Broadcasting Limited (PBL).
To understand just how large some of his profits were, he bought a 25 per cent stake in the company SEEK at $33 million in 2003, and sold most of his stake in 2009 for $440 million.
These sizeable benefits helped to fund his desired move into the gaming, entertainment and tourism industries.
James Packer and Crown Resorts
Envisioning a worldwide gaming empire, James Packer worked his way into the casino industry and helped to establish what has fast become Australia's leading tourist attraction, one of the world's most popular sites – Crown Resorts.
One of the largest entertainment and resort groups in Australia, and hosting the largest casino complex in the Southern Hemisphere, Crown contributes a significantly large portion of capital to the Australian, Chinese and London economies.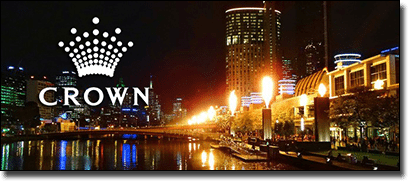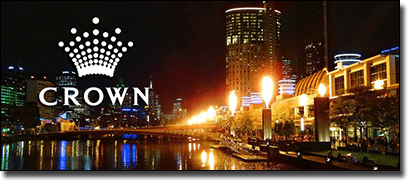 It has been estimated that the economic contribution of Crown Resorts to Australia's gross domestic product (GDP) stands around the $4.5 billion mark, with Crown Melbourne contributing approximately $3.1 billion, and Crown Perth contributing approximately $1.4 billion (these figures have been estimated by ACIL Allen Consulting – the largest Australian-owned economic, public policy and public affairs consulting firm in the country).
Crown's Australian-based resorts, Crown Melbourne and Crown Perth, boast more than 2,300 hotel rooms between them, gaming rooms, pool, tennis courts, spas, high class restaurants, live entertainment venues, and other luxury facilities, attracting over 25 millions visits annually. Crown Resorts has also proposed to build a world-class six-star hotel in Barangaroo, Sydney which will open in 2019 – it will feature 75 floors, and reach 271 metres in height.
Having held the position of Crown's chairman for 10 years, James quit that position in late 2015 to focus on his offshore casino interests instead of his existing Australian gaming operations. He has now been appointed senior executive director, while he still is the majority shareholder of the company.
James has had a significant hand in gaming complexes in London's West End, Swansea, and Newcastle (Aspinall's Club and Aspers) and Macau (Melco Crown Entertainment), and his Crown Resorts owns an exclusive partnership with the licensed bookmaker now known as CrownBet (previously BetEasy) and Betfair. A new casino resort in Las Vegas, called the Alon Resort, is another venture James has agreed to embark upon.
Other details about James
James Packer has invested heavily in many different companies, including One.Tel, the Channel 10 network, Scoopon, Catch of the Day and casino complexes Fontainebleau Resorts and Station Casinos, with the majority fairing substantially well, however he has had some minor setbacks. In 2007, he had a reported $7.25 billion, and his wealth has since increased and decreased.
James has also bought a stake in the South Sydney Rabbitohs National Rugby League club (a joint owner with Russell Crowe), and established a joint independent film company called RatPac Entertainment (with film producer Brett Ratner), which entered into a partnership with Warner Bros, and helped to finance the major blockbuster Gravity, starring Sandra Bullock and George Clooney (directed by Alfonso Cuaron).
James owns properties in Bondi Beach and in Bellevue Hill (Sydney's easter suburbs), has had a close relationship with the Scientology religion and Tom Cruise, which he claims he has now distanced himself from, and is known to own a yacht, a luxury cruise ship, a private jet, a 12-seater helicopter, and a collection of prestigious vehicles, including an Aston Martin DB9 coup.
While he may not have started from scratch, only beginning to appear on various rich lists in 2006, after his father passed away and handed over the majority of his wealth, James Packer has certainly upheld his father's reputation as a brilliant businessmen. He has three children with ex-wife Erica Baxter, as was also previously married to Jodhi Meares.