Super Rugby is one of the premier rugby competitions in the world which used to only involve franchises from New Zealand, Australia and South Africa, but after a 2016 expansion, one team from both Argentina and Japan were added into the competition.
After the popularity of the 2015 Rugby World Cup and especially the performances of the Argentinian and Japanese teams, SANZAR felt the time was right to make Super Rugby more diverse.
There are now 18 teams from four different divisions which requires more travelling, but it has opened up the competition to a more worldly audience. Both Australia and New Zealand are represented by five teams, South Africa added another team in 2016 to take them to six teams and Argentina and Japan's squads were added to the Africa bracket.
Due to the success of Super Rugby, punters from around the world have started to see the value in betting on rugby. It is arguably the best league to make money from as the points spread, lines and head-to-head lines are always in the bettors favour.
Super Rugby kicks off every year around February and every game is available to bet on. Founded 20 years ago in 1995, betting on Super Rugby has only increased with time and punters are getting great value with bookmakers.
Best Super Rugby bookmakers
Sportsbet.com.au is the best bookmaker to bet with on Super Rugby. With the competition on the third line of popularity behind AFL and NRL, many bookmakers shunt Super Rugby to the side, but Sportsbet list it high on their priority list and they can see the value.
Sportsbet have good head-to-head lines and they offer up to 70 different betting markets. Whether punters want a points spread bet or an exotic-type option, Sportsbet have it covered for Super Rugby. Punters can quickly access Super Rugby betting by clicking on the left-hand tab where it is displayed on their home page.
Bet365.com.au cover all Super Rugby markets including futures betting. Bet365 also accept punters from South Africa, Japan, Argentina and many more countries if you have stumbled upon this page from outside Australia.
Super Rugby betting markets
There are over 65 different markets to choose from which include all the punting favourites. Head-to-head, points spread, totals betting and margin betting is all included with every bookmaker, plus some more interesting betting options.
Pick your own line is a popular option in all sports across Australia and it's no different for Super Rugby. Punters that don't like the look of the line being offered by bookmakers can pick their own for a different price.
If the bookmaker line is set at 9.5 and you want a few extra points for safety, then you can take that option for smaller odds. +12.5 instead of +9.5 would be around $1.57, but those extra points can be the difference in a win or a loss.
First tryscorer bets are also extremely popular as they are often resulted quickly. Bettors will get a good price for any player to score the first try of the game and you don't have to stress the entire game to know if you're going to cash.
These are only a few Super Rugby betting options available and you can check the entire list at Sportsbet.com.au.
Super Rugby teams and conferences
Super Rugby is split into four conferences. One New Zealand, one Australian and two African sub-conferences.
New Zealand group: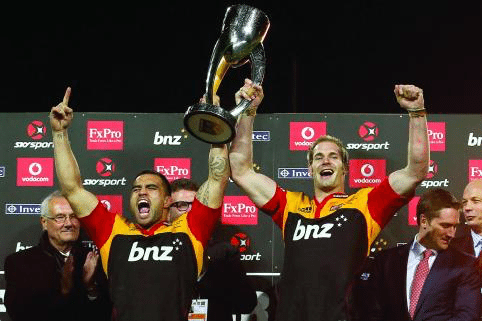 Blues
Chiefs
Crusaders
Highlanders
Hurricanes
Australia group:
Brumbies
Waratahs
Force
Rebels
Reds
Africa 1:
Bulls
Cheetahs
Stormers
Sunwolves (Japan)
Africa 2:
Jaguares (Argentina)
Kings
Lions
Sharks
The Canterbury Crusaders have the most tournament wins with seven and they are streets ahead of the chasing pack.
Fellow New Zealand franchise Blues have won three which ties them with the Bulls. The ACT Brumbies and the Waikato Chiefs have a pair of wins with franchises including the Sharks, Hurricanes and the Stormers all without wins in Super Rugby.