Is Tom Waterhouse most influential figure in sports betting
Home
Is Tom Waterhouse most influential figure in sports betting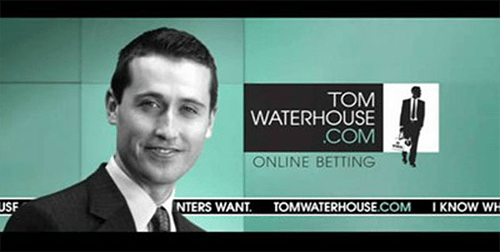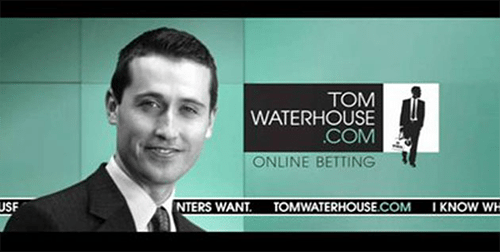 Bookmakers aren't supposed to be famous, which begs the question: why do we all know who Tom Waterhouse is?
The self-styled face of Australian gambling has been plastered all over our television screens since the launch of TomWaterhouse.com – one of the country's most successful and ubiquitous online betting companies.
But the man's influence has stretched well beyond the sphere of his actual profession, extending into sports commentary, talk-back radio and even reality television.
Indeed, his very existence has led to significant governmental gambling reforms.
So, how and why did Mr. Waterhouse become the biggest "celebrity" in the Australian betting industry?
The controversial Waterhouse dynasty
Those inescapable TomWaterhouse.com advertisements featured the man himself saying something like, "Betting is in my blood."
That claim is impossible to dispute.
Tom is the fourth generation of a family bookmaking tradition which started in 1898 when his great-grandfather, Charles Waterhouse, became one of Australia's first licensed turf accountants.
His grandfather, Bill Waterhouse, continued in the same vain with great success throughout the 1960s and '70s, as did Bill's son, Robbie Waterhouse, in the '80s.
But Tom's maternal lineage is even more impressive, if you give any credence to that sort of thing.
His mother is the trainer Gai Waterhouse, daughter of the legendary Tommy J. Smith – one of the most celebrated and successful identities in Australian racing.
For all the glory and success attached to it, however, the Waterhouse name was tarnished many years before Tom ever set foot on the racecourse.
Both Bill and Robbie Waterhouse were implicated in the infamous Fine Cotton ring-in scandal of 1984, which saw them stripped of their bookmaking licenses and warned off Australian racecourses for more than 17 years.
Since earning his own license in 2003, Tom has never been far away from controversy himself – particularly regarding the murky lines separating his business from Gai's horse training enterprise.
Things came to a head in 2013 when he became entangled in a Racing NSW inquiry over allegations of passing on sensitive information regarding one of his mother's horses, More Joyous.
No charges were laid, but the stewards made a point of warning the young bookie over the obvious potential for a conflict of interest between TomWaterhouse.com and Tulloch Lodge.
How TomWaterhouse.com ruined TV
Tom Waterhouse was the biggest on-course bookmaker in Australia by 2008, and the following years saw his Internet-based brand – www.tomwaterhouse.com.au – become the most visible presence in the country's thriving online sports betting scene.
While it's not at all unusual these days to be force-fed match odds and betting promotions throughout any live sports broadcast, Waterhouse's mass marketing took the caper to whole new level.
TW flooded the media to the point where you couldn't watch a footy match or a race meet without being exposed to Tom's smug mug.
The disturbing part is just how far his presence reached between 2008 and 2013.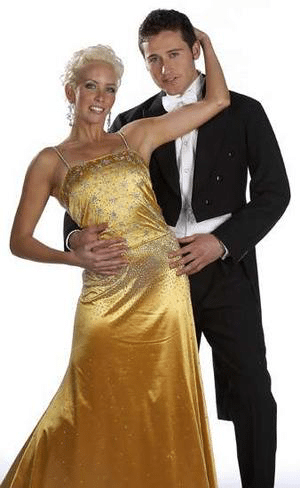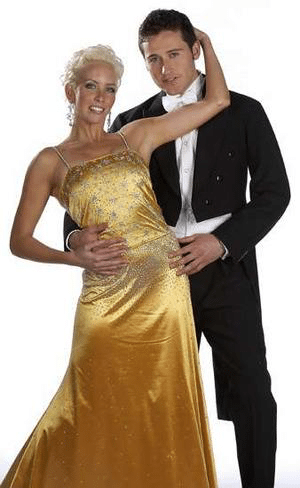 Waterhouse, the man, became a major contributor to the editorial side of the Australian sports and racing media, hosting Sky Business's Sportsline and making regular appearances on Channel Nine's Wide World of Sports and the Alan Jones radio show.
Even before his online betting business took off, Waterhouse was a contestant on the fifth season of Channel Seven's dubiously titled reality program Dancing with the Stars.
It wasn't long before Aussie viewers, even the hardcore punters, were asking: "Who the hell is this guy and why is he all over my TV?"
Perhaps the breaking point came when footage emerged of Waterhouse signing autographs for young fans at a rugby league match – an image which did nothing to abate claims that TW's omnipresent advertising targeted children and teenagers.
His inescapable presence on Nine's NRL coverage was the catalyst for the introduction of government regulations banning bookmakers from appearing on live broadcasts at sports matches.
With public and political pressure mounting in the wake of the More Joyous affair, Waterhouse announced in 2013 that he would step out of the limelight and reduce his advertising presence on Australian television.
But there was an inherent irony in the way he made that announcement: in a press conference which was broadcasted on national television.
Waterhouse sells up to William Hill Australia
Only a few months after stripping back his media engagements, Waterhouse sold his online betting brand to British bookmaker William Hill in a deal reported to be worth up to $105 million.
His ambitious and expensive business strategy made the eventual sale of the company inevitable – at least according to his own father and TW director, Robbie, who once famously dubbed the approach "growing broke".
But if you thought Tom was out of the Internet gambling game for good, guess again.
The TomWaterhouse.com.au purchase confirmed suspicions that William Hill was clearing space itself in the Australian gambling market.
Hills had already acquired Sportingbet in a $670 million deal and would soon take over Centrebet – one of Australia's oldest and most respected sports betting sites.
And who do you think is now the CEO of the newly launched William Hill Australia? Tom Waterhouse, of course.
WilliamHill.com.au has quickly established itself as one of the nation's biggest online gambling operators, going toe-to-toe with the likes of Sportsbet, Bet365 and the Packer family's CrownBet brand.
So even though he's spending most of his time behind the scenes now, it's clear Waterhouse still has a big role to play in the evolution of racing and sports betting in Australia – for better or worse.