Resident writer Aaron Robinson takes a look across the Australian sporting landscape and tries his best to hold in the rage…
IT'S been a big week in Australian sport.
Every punter worth their salt should be making cash hand over fist betting on the Aussies to roll the Indian's in every aspect of the ODI series and here's why.
India's fielding and fear of technology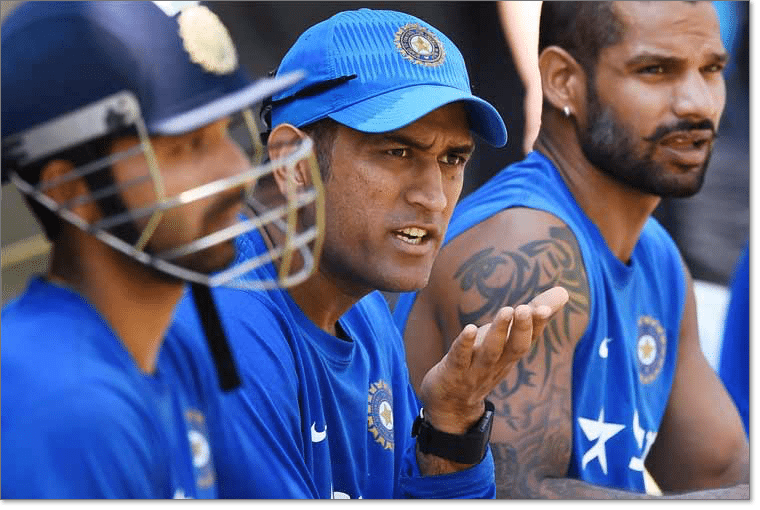 Australia currently loves batting against India in the on-going ODI series. This is mainly because the Aussies feel safe in the knowledge that even if they crack the Kookaburra straight down an Indian fielder's throat that they will either drop the cherry or not stop it and let it get away for more runs.
India's performance in the field has been compared to that of a sieve. Ishant Sharma in particular couldn't catch a cold in the field, letalone the Kookaburra.
India's poor fielding isn't exclusive to fumbles or dropped catches. No. The Indian's have proven time and again that they are the over-throw masters and couldn't hit the stumps if they were throwing a beach ball.
M.S. Dhoni doesn't have too many hairs left to turn grey, but his subordinates are working hard to have Dhoni's scalp boasting a 100% grey coverage by the end of this ODI series. Someone should probably check his blood pressure too.
I also think I've finally figured out India and M.S. Dhoni's refusal to trust the DRS: they have watched the Terminator series of movies too many times. What else but a very real paranoia of technology rising up and destroying us all explains India's bald faced refusal to "trust" the DRS?
I have a simple message for Dhoni and India in general: TERMINATOR IS A WORK OF FICTION, NOT A DOCUMENTARY SERIES! The DRS technology will not rise up against you and incite Judgement Day.
Essendon's New Recruits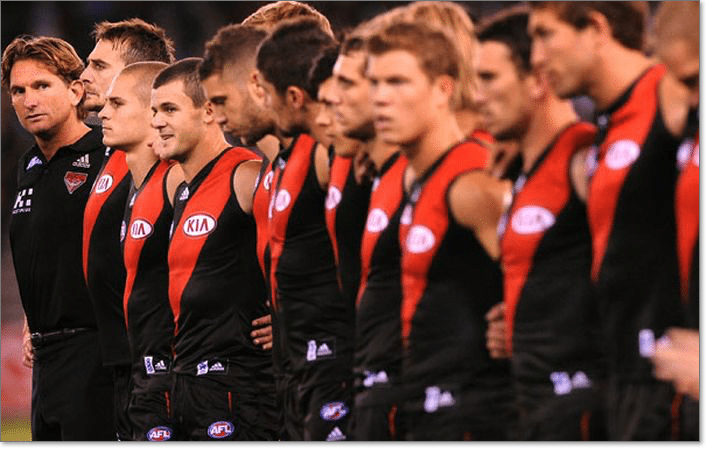 Essendon have tried to put the murky business of players taking banned substances and copping whopping suspensions behind them. Which is great to see. The Bombers need to leave this ugliness in the past, move forward and recruit a new crop of untainted, drug-free players for the 2016 season.
That's why Essendon have elected to recruit spritely former Fremantle Docker Ryan Crowley…
Wait. What?
Surely not the same Ryan Crowley who is fresh from serving a 12 month suspension for taking a banned substance. Who is the recruitment officer for Essendon now? Tony Mokbel?
Going by this logic can we expect Essendon to unveil their next big signing, Ahmed Saad, any day now too?
Apparently there are also rumors that the Bombers are looking to recruit Ben Cousins as a positive role model to all of the rookies the Bombers are about to elevate to the elite squad. The thought process being one look at Cousins would dissuade anyone from taking any drugs at all: even a Panadol or Berocca.
So where does all this hullaballoo see Essendon sitting with the bookies? Surely even GWS and Carlton are looking likely to beat the Dons this year. Just kidding! Carlton couldn't couldn't win a meat raffle at the local RSL, much less an actual game of AFL. Rest assured Bombers' fans, you will win at least one game this season when you come up against the Blues, even if you do wind up fielding an under 11's team….
Parramatta's accountant
After finding themselves in all sorts of strife last year for breaching the salary cap, the Parramatta Eels have moved on and found themselves a new accountant for 2016 and beyond.
This new accountant has been able to free up enough room in the salary cap for the Eels to go on an unprecedented shopping binge.
Every small business owner in the land is trying to decipher just who the Eels' new accountant is, because they are clearly a financial wizard. If this guy can fit Michael Gordon, Michael Jennings, Keiran Foran, Beau Scott, Anthony Watmough and Semi Radradra under the cap, just imagine the return he could get you at tax time!
Word is that the Eels new accountant is better with numbers than The Count from Sesame Street.
Has this new accountant's mad addition and subtraction skills shortened the Eels' odds of winning the NRL premiership?
Hewitt retires…finally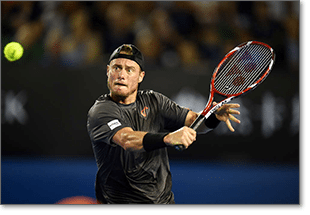 The day has finally come. After years of busting a gut for precious few wins at obscure tennis tournaments around the world Lleyton Hewitt has finally buckled to the general public's long held expectation: he is set to retire.
Legend has it that once upon a time Lleyton Hewitt was the world number one ranked tennis player. I personally don't believe this cruel farce. It sounds like a vicious and mocking prank that was spread through social media and people just believed it…
The Australian Open will be Hewitt's last hurrah. His famous "COME ON" will echo around Melbourne Park one more time. Hewitt has already progressed to the second round after rolling good mate and colleague James Duckworth.
How far will Hewitt get in his last Australia Open? Who will reign supreme at the Australian Open this year?