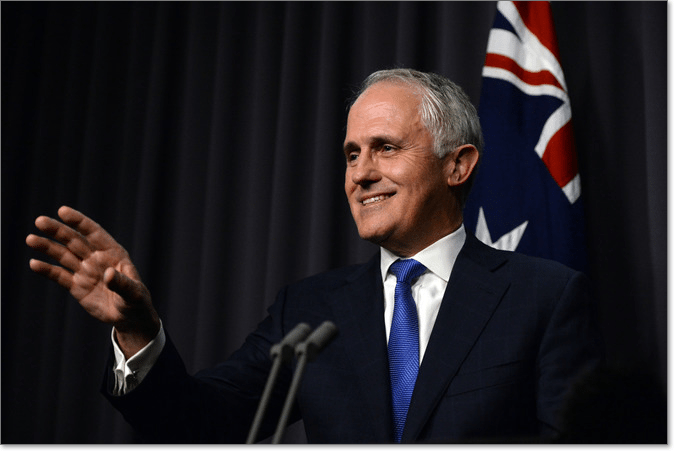 WITH a Federal election drawing ever closer to fruition, the pressure is on Prime Minister Malcolm Turnbull, but, at this point, punters think the Liberal Party will romp it in.
The Coalition is a very short $1.10 withSportsbet.com.au to be the sworn in government following the next election, with the Bill Shorten led Labor Government coming from a long way back at $6.
Sportsbet.com.au's Will Byrne told Gamble.com.au that punters had splurged more than twice as much money on the Coalition than Labor to win the election, winding the Liberals in from $1.87 back in January 2015.
And punters don't think we will see a hung Parliament, with punters smashing the no result, expecting one of the major parties to comfortably hold the balance of power after the election.
"We've taken four times more money on there not being a hung Parliament," Byrne said.
The next Australian federal election will elect members of the 45th Parliament of Australia and must be held on or before January 14, next year.
Byrne said punters were expecting a March election date, best backed at $6, but that is fast approaching, with September ($2.50) and October ($3.75) more likely.
Turnbull had kept mum on exactly when the election will be, only saying that it will be in 2016.
"We will be going to an election next year," Turnbull said, late last year.
"There will be an election … all other things being equal, in the latter part of the year.
"I'm expecting it to be about this time, well perhaps November is getting a bit late, I would say around September, October next year is when you should expect the next election to be."
Turnbull says people should not expect a "fistful of dollars election campaign", something the Labor Party has already begun with a swathe of commitments across the board.
"Maybe the Labor Party will, as they ramp up their recklessness, seek to do that," Turnbull said.
But he says Aussies want "bang for their taxpayer buck".
And he will be pinning his hopes on a tax reform package, where savings will be made "right across the board", in a bid to cope with the budget deficit and rising debt.
"But we've got to do so in a measured way. We have to do so in a way that drives growth," he said.
"What we are seeking to do is to rein that (debt) back in by making prudent savings right across the board.
"Wherever we can find a means of doing so, and getting the right policy bang for a smaller taxpayer buck, we will do so.
"My view is that the electorate is very well attuned to the difficult financial situation that the government faces, and the fact that it is in deficit."
He might not have much of a chance to deal with all this though, with Byrne reporting punters believe Turnbull's term as Prime Minister will end this year at $5, "but there's not much liquidity to date".
Despite his knockers, Shorten is still the hot favourite at $1.25 to hold onto the Labor leadership at election time.
And, depending on who you talk to, he's either dead in the water, or a man of the people.
"Bill keeps getting written off but he keeps bashing away," one MP, who did not wish to be named, told a major newspaper.
"He told caucus that politics is not about one big hit, it's about winning a series of small battles and he's right.
"I don't know what the future holds but we have gotten rid of one prime minister and 11 other ministers so far.
"I think it's going pretty well for us.
"Turnbull's popularity is superficial."
But others aren't so optimistic.
"No one is saying he is dead yet, but everyone is talking about it," another MP said.
"The New South Wales right faction has given up on him, but they will not move as they do not want to be responsible for tearing down a Victorian.
"If the Victorian right moves, he is dead, and Bill is very aware of that.
"No one thinks he can win the election, the question is how far backward we could go?"
Deputy leader and power broker Tanya Plibersek is breathing down Shorten's neck at $5 to be the next party leader, with Byrne reporting several punters have backed her to be the leader by the time we go to the polls. Punters also believe she will be leader this year, at $4.50.
Plibersek is a clear favourite among punters, rated a $1.10 chance to lead a party before former speaker Bronwyn Bishop ($6) and she is $1.20 to do it before Liberal hard man Scott Morrison ($4).
Plibersek is a great communicator with a softer side, but also has the ability to handle the political aggro that comes with the territory of leading a major party.
But Shorten says his party is united.
"We are united," he said.
"We are focused on the future.
"I can guarantee Australians at the next election we will have propositions about winning the race for good jobs, making sure that young people at school today can have the prospect of employment, making sure that Australia is competing with the rest of the world when it comes to technology and grabbing the good jobs around the world."
Election markets
Sworn in governent:
*Pays on party which supplies the Prime Minister following the next Federal election. Bets settled at time of swearing in. All bets carry over if the Governer General does not swear in a Prime Minister because supply cannot be guaranteed.
Coalition ($1.10)
Labor ($6)
Month of next Federal Election:
March 2016 ($6)
April 2016 ($11)
May 2016 ($26)
June 2016 ($16)
July 2016 ($7)
August 2016 ($4.50)
September 2016 ($2.50)
October 2016 ($3.75)
November 2016 ($11)
December 2016 ($34)
January 2017 ($51)
Hung Parliament?:
No there will not be a hung parliament ($1.10)
Yes there will be a hung parliament ($6)
All odds provided by Sportsbet.com.au