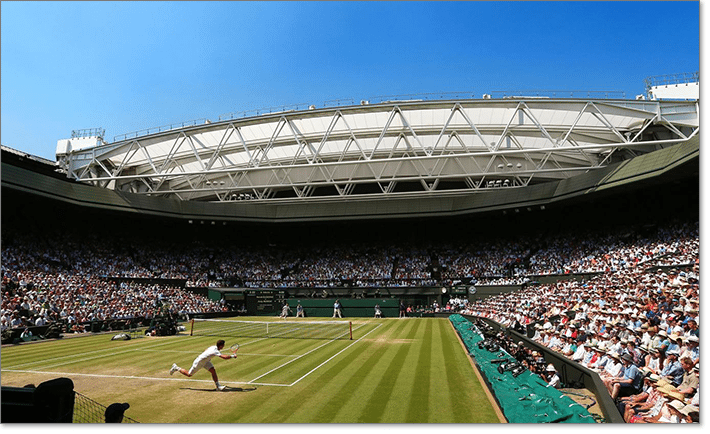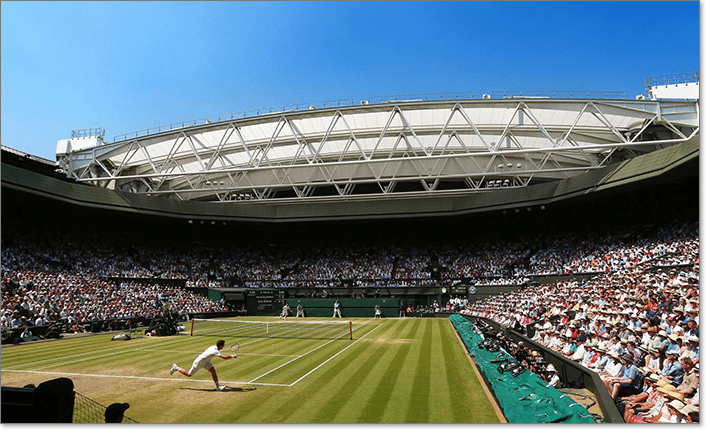 RESPECTED ABC current affairs investigation program Four Corners has probed recent corruption in tennis, dropping a number of bombshells on the public.
None was bigger than the huge black list of more than 350 tennis players, suspected of being involved in match fixing at some point, it obtained from a European book maker and passed on to tennis authorities.
Two of those players are understood to be low ranked Australians and there have been at least 20 players reported to world tennis authorities under suspicion of corruption.
The damning report also revealed that, over the three month investigation, there were more than 40 professional matches that were believed to have possibly been influenced by match fixing.
These were terrible revelations on top of the recent bombshell on the eve of the Australian Open that tennis's integrity unit had earmarked dozens of players and matches as suspect, but had appeared to do very little about them.
ATP executive Richard Ings said on the program that he "would not be surprised at all if there were many, many, many dozens of matches across all levels of tennis which have suspicious betting patterns every year."
"If someone was to create the perfect sport for match fixing, it would be the sport of tennis," Ings said.
"The line between winning a match and losing a match is very small.
"All it takes is one backhand that misses the baseline by a couple of inches, a second serve fault on a big break point and a player has lost a match 6-3, 6-4 – and in so doing can lose the match without any suspicion at all that the player actually threw the outcome."
The games Four Corners monitored took place late last year in countries including Russia, Germany and Colombia.
One was described as the "weirdest match ever."
In another, the bookie said, "Both players have been involved in suspicious matches."
The program believes some 20 of those players involved in the suspect matches had already been reported to authorities previously for unscrupulous behaviour.
The embattled sport has announced yet another review of its Tennis Integrity Unit – the third in the past 11 years – but you have to wonder with allegations so rampant, what can they do to clean it up?
Huge signs of wide spread math fixing were fist uncovered by Ings, whose report into corruption was a massive indictment on tennis and was subsequently buried by officials in 2005.
"Deliberate underperformance by players and ensuing gambling and alleged corruption that results from such deliberate underperformance, appear to pervade all levels of the men's professional game today," Ings' report stated.
It took a the voiding of all bets by a major bookie on a match in Poland involving a Russian former world number four in 2007 to prompt tennis authorities to act and, after identifying more than 40 matches that may have been dodgy, the set up an integrity unit, but, for some baffling reason, did not take action against any of the suspected players.
Betting analyst Mark Phillips was part of that integrity unit in 2007 and 2008.
"We actually did a presentation, showed various parts of the investigation that we had done and then physically handed over data files and actual ring binders of evidence that we had collected," Phillips told Four Corners.
"The betting patterns will show you when something corrupt is going on with that game, because the betting markets move in a particular way when the match is being played out normally and they will veer away from that pattern when the match is not being played in the normal manner."
"We were pretty experienced at investigating these types of matters and we believed the evidence to be very strong.
But that appeared not to be enough for the regime.
Despite having all this reeled off to him by Four Corners investigator Linton Besser, International Tennis Federation president David Haggerty refused to concede his sport had a problem.
"No, it doesn't," Haggerty said when asked by Besser if the sport had a match fixing problem.
"To me, you know, you really have to separate the two things.
"I think there are allegations and then there's evidence."
In perhaps the most remarkable part of the show, Besser visited a Mickey Mouse tournament at Happy Valley, where millions of punting dollars was being splurged.
One player identified as being involved in match fixing was approached by Besser during a match in an uncomfortable scene where he was asked if he knew why several online gambling websites stopped taking bets on his match.
The revelations come at a precarious time for online gambling in Australian sport.
Presently, live betting online is illegal in Australia, although some bookies now provide an in-play feature, where, provided your mic is turned on your smart phone, you can place a live bet online using that device.
But a review, led by former New South Wales Premier Barry O'Farrell, has just been completed, and there are hopes that he will hand down recommendations to legalise online gambling in Australia.
The bookies are lamenting billions of Australian punting dollars being sent off shore to illegal gambling sites run from places like the Philippines.
Victoria Police Assistant Commissioner Neil Paterson said: "Corruption in sport is one of the fastest-growing organised crime types in the world at the moment."
"We know that they're accepting bets roughly of about $2 billion every week.
"It's estimated globally that the unregulated betting markets that operate across all sports are worth between $1 trillion and $3 trillion annually.
"Sporting in, in Australian culture is so important.
"It's integral to our identity and our enjoyment of life to go to these games.
"When we then scratch the surface and find out that, ah, on occasion, matches have been fixed; players have been bought out and, ah, therefore the consequence, the outcome of a game has been bought off: that's particularly disappointing and erodes confidence and trust in those sporting codes."