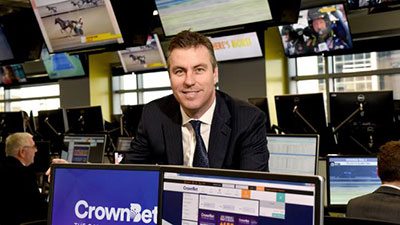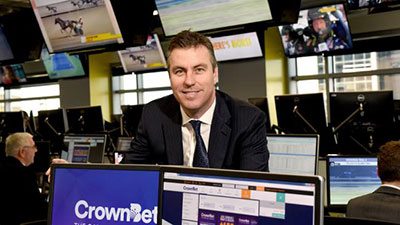 CrownBet chief Matthew Tripp has called for calm after Australian Gambling Statistics (AGS) figures showed a spike in gambling losses in Australia.
A report released last week revealed nationwide gambling figures had exceeded $17 billion in 2015, prompting calls for the government to step in and ban betting ads on television and radio.
However, Tripp was quick in an attempt to stem concerns, saying the government had misinterpreted the data and was unfairly attacking sports betting.
"[The] wagering market as whole is growing broadly in line with the economy, low single digit by comparison to some areas of gambling," Tripp said on 3AW. "When looking at the wagering and isolation, which is the space we are playing, it is growing at a very small rate as whole and there's a misconception out there in the market that there's a boom of wagering going to the roof."
While losses on sports betting had grown 30 percent, pokies losses still made up more than half of all gambling losses in Australia.
Tripp admitted he was in favour of tighter restrictions on betting, however he warned that a blanket ban on betting advertising — which has been a long-touted measure to stem gambling losses by anti-gambling activists — would cause more harm than good.
"It'll force a lot of these gambling dollars back offshore into an unregulated environment," he said. "We need to a little bit careful what we wish for. I think a blanket ban is fraught with danger. We've worked so hard to make sure that we are operators in a heavily regulated market here in Australia."
The AGS shows Australians lost more than $1500 per head over the 12-month period 2014-2015. A 30 percent rise in sports betting contributed to a 7.7 percent rise overall in gambling losses for the year.
The State Government of Victoria has been planning a ban on betting ads on public transport and near schools since before the figures were released.
Gaming Minister Marlene Kairouz told ABC News the government wanted to protect children from being exposed to betting ads.
"What we're wanting to do is ensure they're no longer exposed to betting advertisements while they go to and from school each day," she said, according to ABC News.
"This is supported by community concerns about the impact of gambling advertising, in particular because it normalises gambling amongst our most vulnerable, including children."