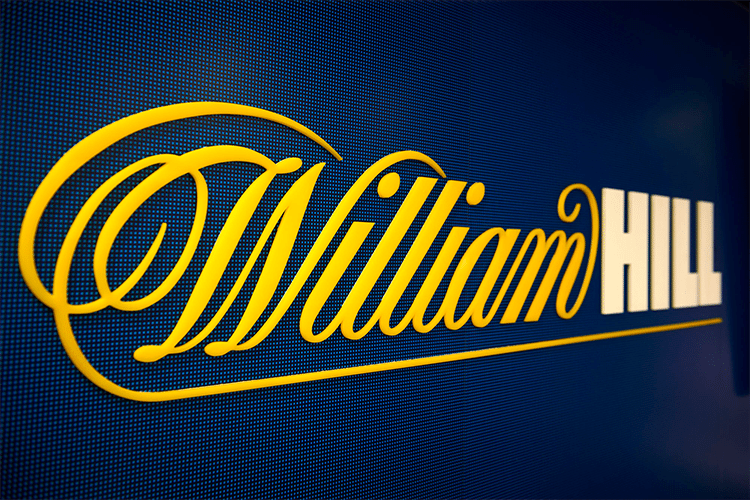 IMAGINE it.
You've got to duck out to the shops and get the milk and the dog food – and to charge up the punting account.
Ladies and gentlemen, we're about to enter a whole new punting world.
Prepaid debit card company Emerchants has floated the idea of offering top-ups for online betting accounts at Woolworths supermarkets and 7-Eleven convenience stores.
It is understood, under the deal, some 4500 stores across Australia would offer the top up system, known as an EachWay Kiosk, with WilliamHill, Bet365 and Ladbrokes reported to have already signed up.
Ladbrokes, Crownbet, Bet365 and Sportsbet already offer debit cards linked to punting accounts that allow them to access their winnings by an ATM and now William Hill is set to offer a William Hill card, which is touted as an eftpos card "that provides you with the fastest, easiest access to your winnings."
It allows users to withdraw cash at any ATM in Australia, to deposit into betting accounts and to pay for every day items where eftpos is accepted.
WilliamHill.com.au did have information that its new card could be topped up at Woolworths or 7-Eleven.
It appears to have removed the information, but a cached search of the site produced this in an FAQ section on its William Hill card:
"Can I load personal funds onto the William Hill card?"
"No, but you can deposit cash into your William Hill betting account by visiting a Woolworths or 7-Eleven store in Australia with the EachWay kiosk. Scan the bar code on your card to deposit cash directly into your William Hill betting account."
Emerchants claims some $90 million was loaded onto its cards in the first half of this financial year, up from $15 million last year. That total is set to balloon in the second half and next year. It estimates for every $100 spent on the reloadable cards, $40 goes back to the bookies in some form of new bets. They work like regular ATM cards, but the bookies obviously require turnover on loaded funds before they can be withdrawn.
This has led to criticism from anti gambling groups, concerned that the card just makes it easier for addicts to place their bets and continues to trap them in the cycle.
"For some companies, the player has to turn the money over multiple times before they can withdraw it," Lauren Levin, director of policy and campaigns at Financial Counselling Australia, told Fairfax Media.
"If it is the gambler's money in their account, why should they have to bet it if they have a change of heart?"
A spokesperson for 7-Eleven told Fairfax that it had "no plans" to introduce the service, despite its US parent company striking a similar deal with William Hill and electronic cash payment company PayNearMe last year.
A Woolworths spokesperson told the Fairfax the company would not elaborate on discussions with the Emerchants, saying: "Customers can't currently top up stored value cards associated with gambling in our stores and we have no plans to introduce this product."
In a statement late last year, Emerchants announced it was "pleased to announce that it has signed an agreement" with William Hill to provide the all in one reloadable winnings cards.
"EachWay is a cash load network which sees Emerchants utilise existing API connectivity it has with William Hill (and other customers) to facilitate the loading of cash into an account through a variety of national retail stores," the statement read.
"Users of EachWay will be issued a card and can then scan their card at participating stores, load a denomination and pay for the transaction.
"Once done, a credit instruction is sent by Emerchants directly to the William Hill platform.
"The transaction occurs in real time and permits customers to use the funds loaded onto their account straight away.
Managing director Tom Cregan said: "We are excited that William Hill have elected to lead the market with a payments card that also incorporates the cash load functionality we have been developing and will launch in 2016."
"We believe it brings unrivalled convenience to their customers and is a testament to the constant innovation taking place in this industry.
"We look forward to working closely together with the William Hill team.
"The CEO and the Directors are all proven leaders within the betting industry."
The new cards allow online betting accounts to be used as quasi bank accounts, but punters need to remember they have to turn over anything they load onto them.
Emerchants company facts
– Established: 2001 (formerly Adept Solutions Limited)
– Issuer of General Purpose Reloadable (GPR) and non-reloadable prepaid cards
– Partners with eftpos and Visa to issue open and closed loop prepaid and gift cards
– Full suite solution offerings including corporate expense programs, funds disbursement, petty cash, per diems,emergency payments, disaster/welfare programs and other individual and bulk payment scenarios
– Responsible for (branded and non-branded) card designs, card production, client data, transaction processing and client service
– Australian Securities Exchange Ticker Symbol: EML
– Managing Director and CEO formerly key executive at one of the top GPR prepaid card companies in the United States that processes over $10 billion per year
– Board of Directors has more than 100 years in domestic and international executive leadership roles across related industries including management consulting, capital markets, investments, insurance, asset management and banking