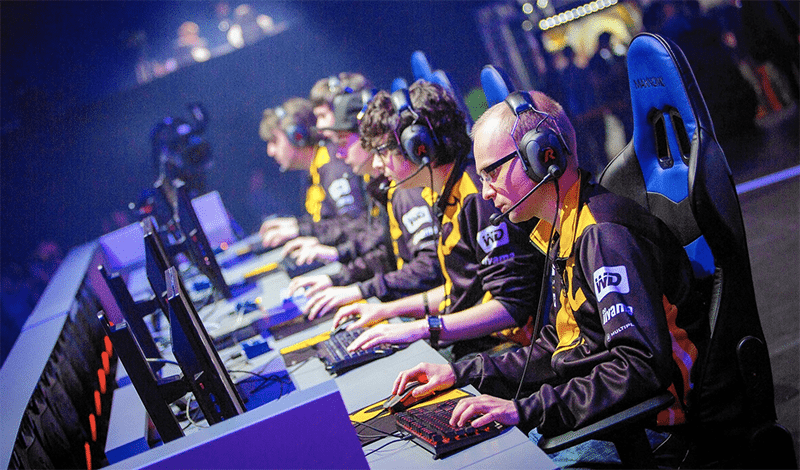 YOU'VE all heard the barney about in-play betting and the O'Farrell review into online gambling, but what about those who punt on the results of video games?
Sounds like something out of a dystopian future, but esports gambling is happening right now.
And at least one political party wants something done to regulate it.
The Greens, fresh off their calls to completely outlaw sports betting ads, are now targeting esports.
Well, one Green in particular, La Trobe candidate Tom Cumming.
Gamer's guide and entertainment website Kotaku Australia reports the Victorian candidate wants video games like Dota 2 and League of Legends, recognised in the Interactive Gambling Act as sports.
Professional gamers play tournaments for millions on these games and the punters love it, splurging millions across the world.
"Gambling with virtual items is a grey area in Australian regulation and this would need to be carefully considered, especially with the existing precedent of in-app purchases in mobile games, many of which are gambling games," Cummings told Kotaku Australia.
"I'm not surprised esports are such big business, I cut my teeth on StarCraft back in the 1990s and my eldest daughter is a dab hand at League of Legends.
"So it shouldn't be that surprising that gambling on esports is also growing."
Cummings, who says he was once a gambling addict who has turned into a crusader to help others avoid the same issues as he went through, said "there would soon be a need to address this market (esports)".
Our take
If you can punt on it, it needs to be legislated.
The O'Farrell review has shown us all that there is just far too much of a grey area across the board.
The laws are archaic and it's been a long time coming that they are updated.
Whether it's footy, cricket, Dota 2 or a couple of snails crawling ups wall, if people are spending millions of their hard earned in wagers, it is much the same.
The government has stuck it's head in the sand a little bit in the lead up to the Federal election, but we're expecting some big policy changes once the new government is elected.
It would come as no surprised that sports – which punters splurged some $194 million on, world wide, in 2014 – would come under the microscope. Anything that helps punters keep their betting in check is fine by us.