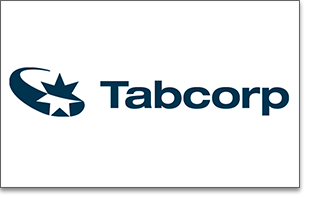 IN another blow to its operations, Australia's anti-money laundering regulator has slapped gambling giant Tabcorp with a further 61 charges, bringing its rap sheet to 236.
The Federal Government's financial intelligence agency, AUSTRAC, launched action against Tabcorp last year and has added the further breaches to the current civil penalty court proceedings.
AUSTRAC CEO, Paul Jevtovic, said the additional alleged contraventions related to information that had come to light after the initial civil penalty action was launched last year – bringing the total number of alleged contraventions to 236.
"This ongoing investigation into Tabcorp's extensive, significant and systemic non-compliance with Australia's money laundering and counter-terrorism financing (AML/CTF) legislation has resulted in these additional allegations.," Mr Jevtovic said in a statement on AUSTRAC's website.
"These allegations, while similar to those filed by AUSTRAC last year, are serious and reflect a systemic pattern of non-compliance over a number of years.
"Our AML/CTF regime is designed to protect the integrity of the financial sector and to prevent criminals from laundering dirty money through our financial system.
"Non-compliance of this nature provides opportunities for organised crime to exploit vulnerabilities and puts at risk the integrity of the Australian financial system, as reflected in the new allegations.
"Most Australian businesses want to do the right thing and don't want criminals exploiting them and their organisation.
"AUSTRAC is committed to working with these businesses to help them protect themselves and their reputations.
"This case is a timely reminder that all reporting entities – big and small – must meet their compliance requirements, in order to protect the Australian community."
The maximum civil penalty a court may currently order for an individual contravention is $18 million.
On its website, Tabcorp states it will file its response in relation to AUSTRAC'S amended Statement of Claim in accordance with the Federal Court timetable.
It should be noted that in 2015 Tabcorp adopted a new AML/CTF Program, which included substantial investment in enhanced capability, processes, systems and controls that underpin this new program," the statement reads.
Fairfax Media reports the company is also being probed by the Australian Federal Police over allegations it made a $200,000payment to the family of Cambodian Prime Minister Hun Sen in 2009 as part of a lobbying campaign. Fairfax Media says Tabcorp's boss at the time of the alleged payment, Elmer Funke Kupper, resigned last month from his role as ASX chief.
The court hearing is now scheduled to start on June 6, next year.
Aussies urged to give Lotto Spring website wide berth
A new, unlicensed online betting site – Lotto Spring – claims to be 'taking Australia by storm' – but that has drawn the attention of Western Australia's consumer watchdog.
The online website is not a lottery per se, but allows users to bet on the outcome of lotteries.
And that is bad news, according to Acting Commissioner for Consumer Protection David Hillyard.
He says the scheme is not licensed in Australia, which represents potential issues for consumers here.
"Lotto Spring began in November 2015 and the website operator is offshore-based (British Virgin Islands and Curaçao)," Mr Hillyard said.
"Importantly, subscribers are not entering a lottery. They are betting on the outcome of other lotteries, such as the EuroMillions draw. However, Lotto Spring does not have the required Australian licence for this sort of gambling.
"The community needs to be aware that with Lotto Spring you aren't offered the same protection or guarantees of payouts as you are when playing with lawful Australian lotteries and there may be issues in relation to taxation as payouts will be coming from overseas.
"There is also a recruitment element. In exchange for referrals, participants can receive a reduction or refund of their monthly entry fees or free tickets and they are also promised a share in any winnings of a referred person if they can recruit four people or more.
"This is what has resulted in the scheme being promoted in WA by a local participant."
The Acting Commissioner said that WA ScamNet at Consumer Protection had been contacted by at least one consumer who reported unauthorised deductions from her bank account after signing up to Lotto Spring online.
She struggled to resolve this because the organisation is overseas.
Lotterywest echoed the warning
"Some of the new 'lotteries' being offered are national or international 'betting' operations with little or no proceeds returned to the WA community," chief executive officer Paul Andrew said.
"When playing Lotterywest Games consumers can be confident they have participated in a lottery conducted by an authorised government entity with integrity, which returns the proceeds of prize pools to winning players and also directly benefits the WA community through a grants program.
"Last year more than 1,000 Lotterywest grants were given to WA community organisations and statutory allocations made to health, sports and arts were in excess of $283 million."