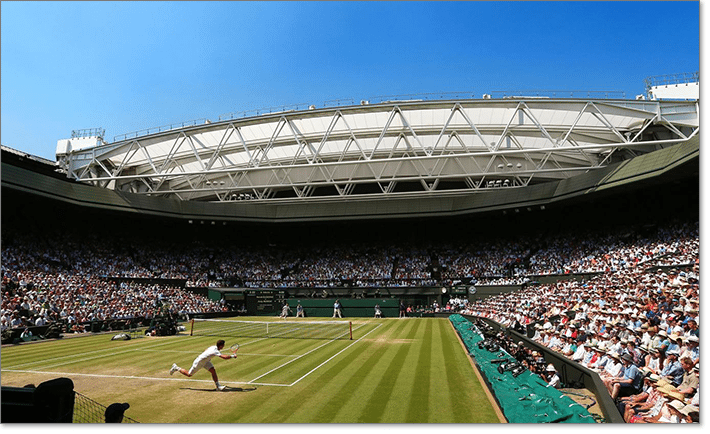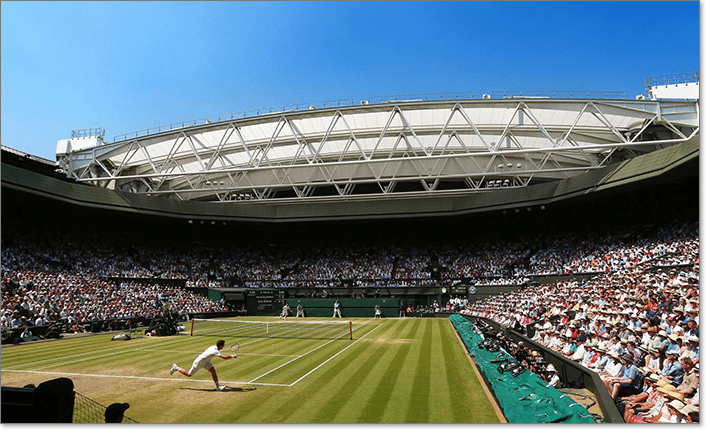 THE world Tennis Integrity Unit has confirmed suspicions that there are fears a match at the Australian Open may have been tainted amid reports 48 matches have come under the microscope this year.
The TIU, set up to tackle the scourge of corruption in world tennis, has revealed that it has received 48 alerts of suspicious betting on matches in the first quarter.
It appears this is part of a new strategy to become more transparent, after leaked documents showed several professional tennis players had been in the gun for over 10 years, yet very little had been done to address the problems.
The unit says there can be other reasons for irregular betting patterns, meaning that it did not necessarily mean all 48 matches had been fixed.
"Every alert received by the TIU is assessed and followed up as an indicator that something inappropriate may have happened," the TIU's quarterly statement read.
Bookmakers provide reports to the TIU on irregular betting patterns in a bid to help stamp out corruption in the sport.
Almost all the fixed matches came at lower levels of the sport, where the earnings are far less charitable.
There was one match at the Open that came under scrutiny. And another on the Women's pro tour. But every other one came from either men's Futures or men's Challengers tournaments, where the public microscope is not as magnified.
The silver lining is, while it may look like a big number, it represents just 0.2 per cent of the more than 24000 tennis matches played during the quarter.
One player has already been suspended this year, Thailand's Jatuporn Nalamphun, who was rubbed out for 18 months and fined $5000 for punting on matches.
An Australian ex player Nick Lindahl copped a $1000 fine and 12 month good behaviour bond when he pleaded guilty to fixing a match by tanking. Tanking involves not playing up to your best in order to manipulate the result of the match. His indiscretion occurred at a match in 2013. He is still being investigated by the TIU.
The Open was marred by claims up to 16 professional players – ranked in the top 50 at one time – had been suspected of match fixing.
It is unclear if the match that displayed irregular betting patterns at the tournament was the doubles game that made headlines between Spanish pair, David Marrero and Lara Arruabarrena and Czechs Lukasz Kubot and Andrea Hlavackova.
Huge bets were placed on that match, dwarfing what was wagered on the other doubles games, leading to online betting being suspended. The Czech pair won convincingly in straight sets and the Spaniards claimed they were innocent.
Serbian superstar Novak Djokovic revealed during the tournament that he had been approached by shady characters to throw matches, an offer he refused.
Djokovic today revealed he was indirectly approached with a $US200,000 offer to lose a match deliberately back in 2007.
"I was not approached directly," he said.
'I was approached through people that were working with me at that time, that were with my team.
"Of course, we threw it away, right away.
"It didn't even get to me, the guy that was trying to talk to me, he didn't even get to me directly.
"There was nothing out of it.
About the same time, online bookmaker sportsbet.com.au got on the front foot through it's chief executive officer Cormac Barry using it to encourage the government to go harder on off shore betting companies.
"Australian licensed bookmakers are the gate keepers for integrity in Australian sport," Barry said.
"Sportsbet works hand in hand with Australian sporting bodies and law enforcement agencies to protect the integrity of sport and mitigate the risk of gambling related corruption.
"Sportsbet uses a myriad of tools to monitor wagering activity and any suspicious betting behaviour is immediately reported to the relevant sporting body or law enforcement agencies.
"However, Australians are forecast to bet $2.3 billion a year by 2020 with overseas wagering operators who do not share suspicious betting activity.
"This failure to share suspicious betting activity is providing significant opportunities for corrupt behaviour to flourish."
Following the revelations earlier this year, a review of the TIU was announced. It's report gave an update on it's progress.
The TIU also gave an update on the independent review of the sport's anti-corruption practices, which was set up following allegations it had failed to properly investigate reports of match-fixing.
"The work of the (investigating) panel to date has included preliminary meetings with the sport's governing bodies, collation of core documents and contact with persons of interest to obtain relevant information," the statement read.
"In addition, the panel has identified a list of issues and areas of inquiry and begun a further schedule of interviews and research."
So the review is still in it's infancy, but has made some progress.