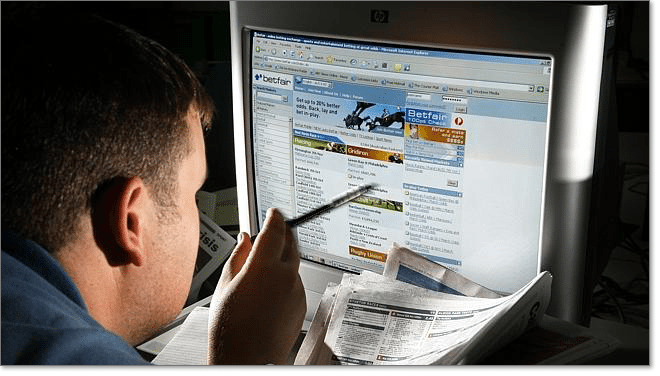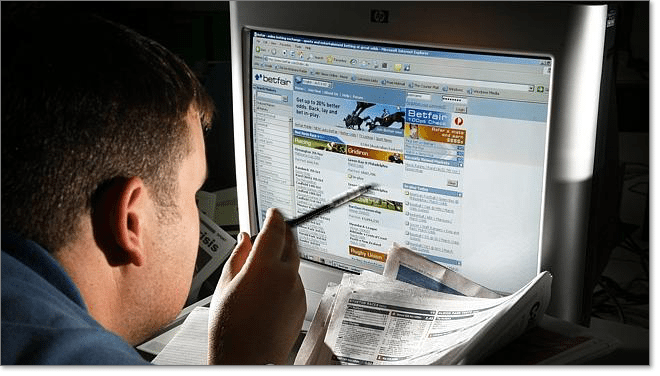 A GLOBAL conference on the scourge of illegal gambling has produced the revelation that an illegitimate betting agency allegedly handles about eight per cent of the turnover of the Australian horse racing market.
Some of racing's most powerful figures came together to put their collective minds to work at the 36th Asian Racing Conference in Mumbai, India, on Thursday, with illegal gambling high on agenda.
Hong Kong Jockey Club director of security and integrity, Martin Purbrick, presented to delegates about the growth of illegal betting in Asia, and the concerns over the international spread of operators on the continent that pave the way for crime in the sport.
He said one illegal site handled the eight per cent on the Australian market, but believed the total turnover on Hong Kong racing was equivalent to nearly 57 percent of the legal market.
"The growth of illegal betting in Asia has led to global expansion of the operators, the consequent spread of criminal involvement in racing and other sports betting markets, as well as being a driver for other criminal problems such as sports corruption and money laundering," Mr Purbrick said.
It does not matter where you go in the world, one thing that is prevalent in the punting community's seedy underbelly is illegal gambling.
Whether it be cricketers being charged for throwing matches, tennis players coming under the microscope for similar offences or soccer matches having doubt cast over them because of rampant match fixing, the fight against illegal gambling is a tough one.
And the corruption does not stop with sport, with racing well-versed in fighting back against gambling's black market.
"In just the past month, we heard of massive match-fixing syndicates in tennis, an international cricketer from South Africa charged in similar scandals, and that half the Canadian Soccer League's matches this season have signs of suspicious betting activity," Purbrick said.
Former South African international Gulam Bodi was banned for 20 years after admitting he tried to fix matches in the country's domestic T20 competition this season.
The Australian Open has been marred by a dark cloud after revelations emerged that dozens of players had come under the the microscope of tennis integrity officers over claims they were involved in match fixing, purportedly encouraged by an illegal international syndicate.
And almost 60 matches in the Canadian Soccer League are believed to be dodgy, with all 12 teams believed to be involved in fixing matches.
Mr Purbrick told the conference that betting across the globe is believed to produce more than $700 billion in revenue, with a remarkable $500 billion of that believed to be illegal.
It's a massive slice of the pie that would clearly not please the book makers, but there is also the old chestnut of integrity in sport being compromised.
He said that Asia was "the driver" of the illegal gambling market.
"The global illegal betting market is likely to be as big as $500 billion in transactions, with Asia as the driver," he said.
"The world's largest legal and illegal betting outlets worldwide are headquartered in Asia, and they are likely responsible for 70 to 80 percent of that illegal market."
He said illegal bookies can start out with as little as $140,000 and produce "a full suite betting website".
"The Philippines leads the way in these offerings," he said.
Hong Kong Jockey Club's head of trading Rupert Bolingbroke told the conference that there were at least 2500 illegal book making websites in Asia alone.
"Twenty to 30 are major players," Bolingbroke said.
"While they have a huge existing client base, there is an increasing focus on youth gamblers.
"We must collect data to aid policy makers' understanding of the overwhelming influence and reach they have, while informing the public that the illegal operators are using match fixing for profitable gains.
"Even worse, many of these illegal operators are also specifically targeting youth, teenage gamblers, through virtual gaming and a series of token based games."
Mr Bolingbroke said the legal book makers had a big part to play in arresting the scourge of illegal gambling.
"At the end of the day, we must improve our product to compete with the illegal market," he warned.
"That means improving our technology, our mobile reach and our customer service so as to change our customers' criteria of purchasing."
He said in one year, there were more than seven million unique page views from Hong Kong to betting sites which were not accessible to those people residing in the country.
"These operators get larger and larger every year," he said.
The delegates also heard from Greg Purcell, Chief Executive Officer of New Zealand Thoroughbred Racing, who served as chairman for the session.
Neil Paterson, Assistant Commissioner, Intelligence and Covert Support Command, Victoria Police discussed law enforcement's approach to illegal gambling, and its ties to organised crime.