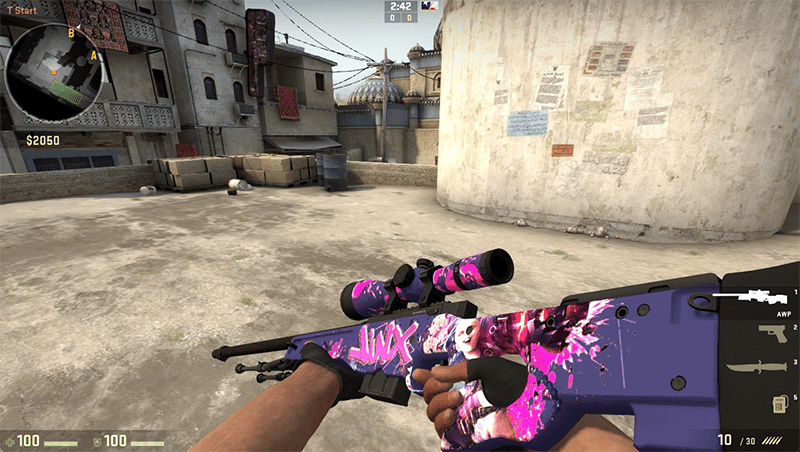 THE South Australian Government has taken the unprecedented step to ban gambling on video and computer games after a nation-wide push to legalise betting on the eSports market.
Currently punters are legally only allowed to wager their money in the Northern Territory, which in turn allows customers of online bookmakers who are based in Australia's top end to invest on eSports.
Currently Sportsbet, Bet365 and Crownbet have operating licences that run from the Northern Territory.
Consumer and Business Affairs Minister John Rau said he advised the Independent Gambling Authority to reject betting on computer gaming sporting events.
"Children are particularly vulnerable to the attraction of gambling on sporting contests conducted on the platform of video games," Mr Rau said.
"The Government is determined to keep our children cyber-safe.
"We do not want them to be introduced to gambling under the guise of a game."
The E-Sports betting market has grown exponentially since its inception, and it is predicted it could generate revenues of $1.8 billion worldwide by 2020.
The move to block gambling on eSports in South Australia was announced prior to Adelaide's hosting of the nation's largest Mario Kart competition at Adelaide Arena across the weekend.
There were fears the embargo on gambling would negatively affect the event.
Staunch anti-gambling advocate senator Nick Xenophon maintained his hard line stance on online gambling, echoing the sentiments expressed by Mr Rau.
Mr Xenohpon believes the nation needs to take a cautious approach when it comes to gambling on video games
"Mario Kart is a fantastic game that many millions of people around the world have enjoyed, but there are legitimate questions to ask about a kid's game being used as a vehicle for online bookmakers and for gambling," Nick said.
"We need to listen to the researchers who are concerned with the links between video games children play and gambling, which does not reflect on the game or those that play them."
Despite an ostensibly inimical view on video games, the South Australian government has displayed an innovative way to engage young gamers.
The SA government has employed an $8.9 million dollar plan that plans to implement changes made by primary school students using the sandbox video game Minecraft.
Environment department consultation officer Georgia Gowing believes Minecraft will give kids a healthier avenue to explore their video game obsessions.
"We're looking for new ways to get people to talk to us," she said.
"We've got an online survey for the adults, but for the kids, we thought we'd have a go at doing something a bit innovative.
"We want to know what children want from national parks. Do they want more mountain bike trails? Do they want rock-climbing walls? Do they want natural play areas?"
"It's a really good thing to get kids using (video games) as a positive."
Game developer Valve walks away from lucrative E-Sports revenue
FOLLOWING a flood of criticism and lawsuits, game developer Valve has decided to turn its back on the eSports betting world.
The move could hinder the growth of an industry that was expected to take over $9 billion in bets this year.
The Bellevue-based company says it will crack down on websites that use Steam, Valve's gaming software, to facilitate gambling.
The move is in direct contrast to the support the company showed just six months prior.
Company spokesman Erik Johnson distanced his company from any gambling related activities.
"We'd like to clarify that we have no business relationships with any of these sites," said Erik Johnson in a statement.
"We are going to start sending notices to these sites requesting they cease operations through Steam."
Video game attorney Ryan Morrision said the move was "long overdue".
"I'm very tired of getting e-mails saying, 'I'm 15 and lost a thousand dollars on a Counter-Strike gambling website.'"
Despite the ban coming into effect as of the end of July, many betting instructions have still been taking bets on Valve's games.
Valve's cease-and-desist letter said the sites are violating the company's terms of service by using its software to facilitate betting and must stop by Friday, July 29.
Australian punters can still bet on the Dota 2 International at Sportsbet.com.au.