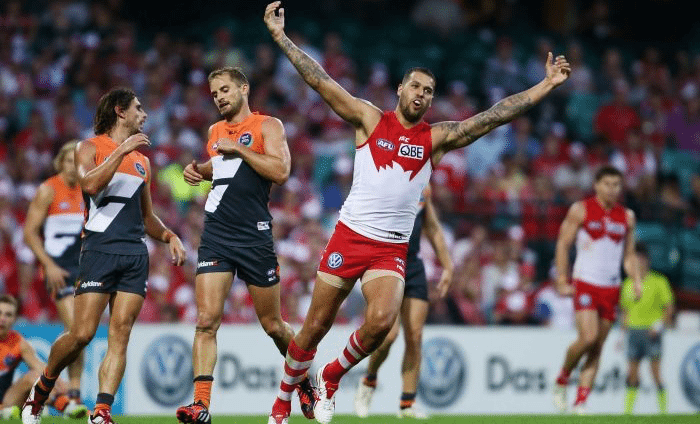 HERE'S something new.
Ever wanted to back Hawthorn AFL star Sam Mitchell to have a day out, but haven't been happy with the most disposals market?
Well now the power is in your hands, with a cutting edge new punting tool that is set to change the face of online gambling.
With the saturation of online bookmakers on the Australian market, oddsmakers across the country have been forced to find more and more innovative ways to compete for the punting dollar.
Enter MadBookie.com.au's Player Bets feature.
Billed as "the next evolution in sports betting" the relatively new online bookmaker is giving punters the chance to build their own bets on any player market in sports like football, basketball, rugby league, Australian rules football and American football.
The bookmaker uses a computer algorithm to calculate the odds for your bet on player props markets.
It uses an example for West Coast Eagles AFL Brownlow Medallist Matt Priddis on its website to explain how the bets work.
Head to MadBookie.com.au and use the search function to find Priddis and then choose your statistic.
We've gone with disposals, but you can pick others like disposals, tackles and goals.
Once you have selected your statistic, you get to choose the number of possessions you want to bet on the player to obtain and then the system gives you the odds.
Take Priddis at 31 disposals against the Gold Coast Suns and the system provides odds of $2.05.
Go a bit higher with 32 and you will get $2.29.
Think he will go nuts? How about 37 or more at $5.59?
Powered by provider Digital Sports Tech, this is a whole new frontier for player props bets and is tipped to be a boon for the MadBookie.com.au crew.
And the bookie's founder, Brett Luntz, is excited.
"There's huge potential in customised bets on players and we've been really impressed with Digital Sports Tech, both their products and the speed and simplicity of the integration, which took just over three weeks," Luntz said.
"The modern day punter quite rightly demands more and player props gives them the perfect opportunity to create interesting, personalised bets."
Ari Lewski, executive director at Digital Sports Tech, added: "We believe user generated betting on player props is the next frontier in sports betting and we're thrilled to have launched Player Props with MadBookie.com."
"The real power of the product is that it is a personalised betting experience that puts punters in control by allowing them, for the very first time, to bet on exactly what they want and are most interested in," Lewski said.
"We see it as the first legitimate bridge between fantasy and sports betting, as it appeals to recreational users and produces a far deeper level of fan engagement than other products.
"It is also inherently social, as users will want to share their customised bets with friends.
"We're hugely excited to be bringing Player Props to the market and believe it has the potential to be an absolute game-changer."
It is reported that a single weekend of English Premier League matches could offer some 1.3 million different markets on player props, with that number rising to 2.3 million for a single NFL round.