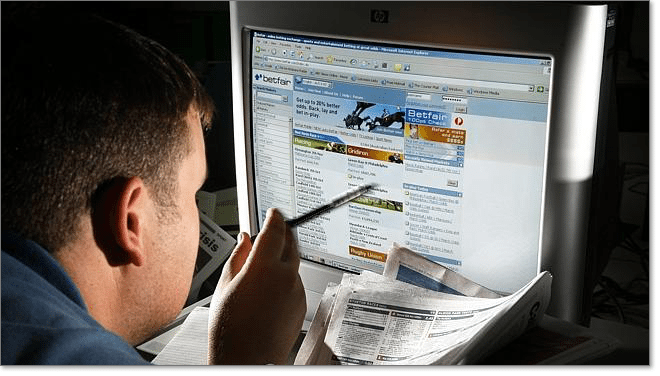 THE gambling industry in Australia has been under siege over the past 18 months, but now the South Australian Government has unleashed a plan to slam betting companies with a 15 per cent tax on their revenue.
The government is calling it a "place of consumption" tax and it will hit bookies in the hip pocket, to the tune of some $9.2 million per year.
And that means South Australian punters can expect to cop a serious hit.
Traditionally, bookies pay tax to the jurisdiction where they are licensed – usually the Northern Territory, where tax hits are not as dominant.
But this is the first time a government has zeroed in on where the bets are placed.
It's a plan that has even slammed by sportsbet.com.au, the bookie firing out an email to punters in South Australia, calling on them to unite against the government.
"The South Australian Government has rejected offers for a sensible, common sense discussion about this issue," the bookie wrote.
"We need your help to send a strong message to your local MP, that an additional tax that punishes South Australian punters is not acceptable."
The bookie says the government wanted to "punish South Australian punters with a tax grab" and the move would make "wagering in South Australia more expensive than anywhere in the world", forcing online bookmakers to shorten the odds on almost every event.
And the bookie is not alone.
The powerful Australian Wagering Council is also on board the campaign.
The group, which is a peak body representing several of Australia's bookmakers, is calling it a "Punters' Tax".
"South Australian punters will bear the brunt of this tax through worse odds and fewer markets," Australian Wagering Council Chief Executive Ian Fletcher said.
"It doesn't matter whether you are having a bet at Morphettville or on the Melbourne Cup, on the Showdown, or the English Premier League.
"It doesn't matter if you bet with your favourite bookie on-course, in your local pub or club or online with a corporate bookmaker.
"The Punters' tax will hit you.
"It will affect those who don't even reside in South Australia but who place a bet while holidaying or doing business in the State."
Mr Fletcher said South Australia will become the most expensive wagering environment in the world.
"The Government has brought to the Parliament an ill-considered new tax, without consulting the community, which will hit the leisure activities of South Australians, damage the state's racing and sporting industries by targeting their participants, and play into the hands of unscrupulous overseas operators who do not have an investment or interest in South Australian sport and recreation."
He said South Australian punters were being treated like a cash cow by the South Australian Government.
"Should it come into effect, the 15 per cent punters' tax will mean all South Australians lose, including the South Australian Government that thinks putting its hands in punters' pockets is a fast track to easy money," he said.
Treasurer Tom Koutsantonis said the new tax would slapped on events including sports like basketball, cricket and Australian Rules, as well as horse, harness and greyhound racing.
He said it would come into effect on July 1, 2017 and would also apply to novelty bets like entertainment and politics.
"The betting industry is rapidly changing and our tax regime needs to change with it," Mr Koutsantonis said.
"If betting companies are making profits from South Australian punters they should be paying tax in South Australia, not in whichever jurisdiction their head office and servers happen to be located."
"The tax doesn't apply to the bets made, it only applies to net wagering revenue — in other words, the money that is lost to these companies by South Australians.
"These betting companies should be paying tax in this state, not just in whichever jurisdiction their head office and servers happen to be located."
He said the government would use the tax to add a $500,000 boost to gamblers rehabilitation fund each year.
Our take
The gambling industry just can't take a trick at the moment.
The Federal Government has put a moratorium on in-play betting and the election of ant-gambling advocates like Nick Xenophon has put the industry in the gun.
This is just another blow to a pastime enjoyed by Australians all over the country.
There is no doubt problem gambling destroys lives and work must be done to ensure those who suffer from addiction are helped and those susceptible are prevented from falling for its vices.
The punting companies will cry poor because they have to pay more tax, but, at the end of the day, they have a point.
If a business has to pay tax to the government, that levy will eventually be passed back tot he consumer with higher prices on the goods or services they provide.
This will be no different.
Punters are at the risk of being smashed with shocking odds and it doesn't feel like a stretch when the bookies say the state could end up being the most expensive place in the world to put a bet on.
The other concern is that this groundbreaking move could set a precedent other states might take notice of. A good way to kill returns for punters is to tax the hell out of bookmakers.