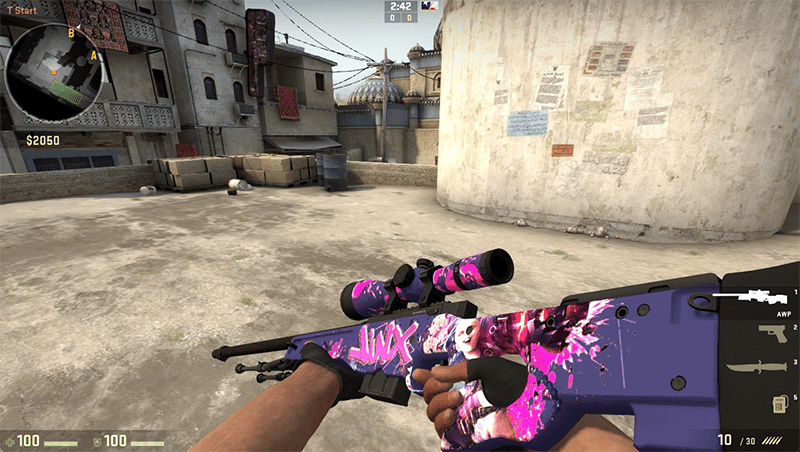 AUSTRALIAN senator and anti-gambling advocate Nick Xenophon believes young Australians are being groomed to gamble through the online first-person shooter gaming industry.
The independent senator is intent on introducing a bill that will define shoot 'em up games such as Counter Strike: Global Offensive and Dota2 as gambling after declaring the hugely popular genre of gaming as 'insidious'.
"This is the Wild West of online gambling that is actually targeting kids," Senator Xenophon said.
"Instead of shooting avatars, parents soon find out that [their children] have shot huge holes through their bank accounts,"
In Counter Strike, users can purchase gun decorations, or 'skins' from the game's developer.
Images of the possible items within a case flash across the screen as if in a slot machine.
These skins come in cases, which can either be bought for a few cents or through random drops in the game. The case can be opened for $2.49 USD to reveal what skin you actually got, and some skins are much rarer than others.
These skins can then be sold on Steam, Valve's game marketplace, for Steam credit or sold on third party sites for real cash.
Skins can also be gambled with on a plethora of sites, from casino-style chance games to online bookmakers.
The major controversy is that these sites operate without regulation given these practises are not considered gambling.
Mr Xenophon said the games 'purport to be one thing' but are 'morphing into full-on gambling and that itself is incredibly misleading and deceptive'.
It is estimated the $7.4 billion USD that has been wagered on skin gambling this year may explode to $19.3 billion within four years, although a recent crackdown on third-party gambling sites may impact the potential growth.
Under the proposal by Senator Xenophon, Australia could make it illegal for games to seek payment for items of varying value according to chance.
A similar bill exists in Japan, but the Australian one could go a step further, which would introduce a minimum age for users on paying to play as well as clear warnings of gambling content.
The concern that the pay-while-you-play model utilised by first-person-shooters leads to online gambling is being echoed by the experts.
Sally Gainsbury, senior lecturer at Southern Cross University's Centre for Gambling Education and Research, says it is "very concerning" that people who have had no previous interest in gambling are "all of a sudden exposed to gambling" in video games, then migrate to more traditional online bookmakers.
Research involving 2000 Australian adults indicates those who have paid money into games are "more than twice as likely to go on to gambling as a result".
"In the absence of regulation, we really need to have [education] that these sites are not safe to use, these are illegal sites and are not regulated in Australia and there is no protection," Dr Gainsbury said.
This is the second controversy the online gaming industry – or E-Sports – has faced in as many months.
The E-Sports industry has come under-fire after it was discovered that "streamers" either secretly owned or were being secretly paid to promote betting sites to the online audiences of millions who tune in to watch them play video games.
Startling revelations found that one famous streamer was being told the outcome of gambling games in advance so he could win more often and provide better 'entertainment' for his viewers.
Another case of deception has led to a lawsuit against Trevor "TmarTn" Martin and Thomas "ProSyndicate" Cassell after the pair failed to disclose they owned the CSGO Lotto gambling site they had been promoting to their combined audience of 10 million.
Counter-Strike developer Valve was also named in the lawsuit launched by an anonymous Florida mother who said her son had lost "significant" amounts of money gambling on video games.
Gambling on the E-sports industry was estimated to have generated over $10 billion in 2016.