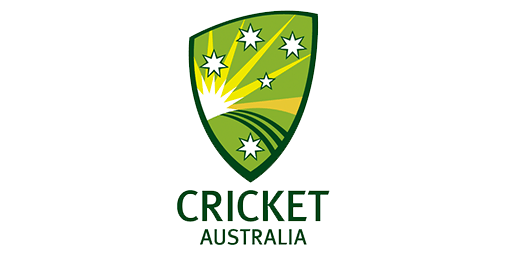 CRICKET Australia has come down hard on three Australian cricketers under its anti-corruption policy.
Former contracted women's Big Bash League players Corinne Hall and Hayley Jensen and South Australia's Futures League player Joel Logan have copped hefty sanctions after they admitted betting on games.
All three received two-year bans from the sport, but Hall and Jensen will only have to serve six months after three quarters of their sentence was suspended.
Logan had even more luck, his entire ban suspended by Cricket Australia.
CA reports Jensen admitted placing one bet on the first Test between Australia and New Zealand last November, Hall confessed to putting two bets on last season's men's one-day domestic competition and Logan admitted placing two bets on the World Twenty20 tournament last March.
The trio voluntarily accepted the sanctions and must undertake CA's anti-corruption education or rehabilitation programs.
"We take a proactive, zero-tolerance approach to maintaining the integrity of our sport and this includes any form of betting on cricket globally," said Cricket Australia's Head of Integrity, Iain Roy.
"Players in Australia are required to complete an anti-corruption education session before they can compete in any competition, including all players in our Underage National Championships.
"We continually remind players that betting on any form of cricket is strictly prohibited and this is written into our Anti-Corruption Code.
"These players have accepted the seriousness of their errors and have voluntarily accepted their sanctions.
"This serves as a timely reminder to all players in cricket that the integrity of our game is a high priority and we won't accept this being compromised."
Punting on the election agenda
IT looks like Malcolm Turnbull has won enough seats for the Liberal Party to govern in its own right.
But don't think that won't affect punters.
Betting will be firmly on the agenda of Turnbull's new government, with several of the elected MPs holding a staunch anti-gambling stance.
Chief among them is Nick Xenophon, who was elected on a platform that centred on attacking gambling in all forms.
He chiefly wants pokies gone and has a like-minded ally in fellow independent Andrew Wilkie.
The government has already put a moratorium on in-play betting, which the major bookies say strangles them, and you can be sure other measures will be tabled once the dust settles in Canberra.
North Korea's giant punting operation
WE all know Kim Jong-un's hypocrisy knows no bounds, and it seems that extends to gambling.
The dictator reportedly operates gambling operations that have netted the country nearly $1 billion.
Gambling in North Korea has dire consequences for the citizenry, including the death penalty, but that hasn't stopped his regime profiting off the enterprise.
The revelations have been attributed to Korea Institute of Liberal Democracy director Yu Dong-yeol.
He told a defence security conference in Seoul last week that there were numerous betting websites aimed at foreign nationals.
He said Jong-un's dictatorship had made some $860 million running the sites and by developing and then on-selling software to offshore casino companies.
"North Korea's Reconnaissance General Bureau and departments relevant to IT operations run the sites," Dong-yeol reportedly said.
In the North, international visitors are allowed to gamble and North Korea does have a casino in Pyongyang. Just don't try it if you are a citizen.
Jong-un hates gambling so much that he had his uncle executed by firing squad in 2013 for the 'crime'.
Poker machines 'like crack cocaine'
Who'd be a punter in the UK?
We reckon they should stick to the online stuff after anti-gambling campaigners claimed betting shops in the UK were the most violent and dangerous gambling venues in the world.
We're sure they mean legal gambling venues, but you get the picture.
They call them fixed odds terminals and the punters have gone gaga for them.
Derek Webb of the Campaign for Fairer Gambling told the UK Mirror that a terminal was to blame for a shop manager being killed and the attempted murder of a female employee.
Mr. Webb said at a meeting with MPs looking into gambling: "The CEO of the Association of British Bookmakers says betting shops are the safest places to gamble on the high street.
"This is absolutely false.
"They are probably the most dangerous legalised gambling venues anywhere in the developed world."
He continued: "Fixed odds betting machines are more associated with disordered gambling than any other gambling activity.
"As a result, betting shops have far higher incidents of crime and violence, the vast majority of which are FOBT related, than any other gambling premises."
In the UK, you can have a punt at the servo on one of these machines.
Simon Perfitt, founder of Rethink Gambling, said: "The attraction is difficult to explain. It's a combination of the buzz, the compulsion and other things.
"Playing them is not about the money. It doesn't matter if you win – all your winnings are just going to go back in the machine."
Red King of Gambling in hot water
Moving to China and one of the world's biggest punters appears to have fallen victim to the government's crackdown on corruption in its gambling realms.
Chinese property developer Shao Dongming, who is known as The Red King of Gambling, has reportedly been targeted by the nation's anti-corruption juggernaut.
According to businessinsider.com.au, he is said to have made several multi-million-dollar bets at Macau casinos like they were nothing.
It's understood he has some $US160 million worth of gambling debts.
But it doesn't look like he plans to honour them, reportedly refusing to pay when they were called in.