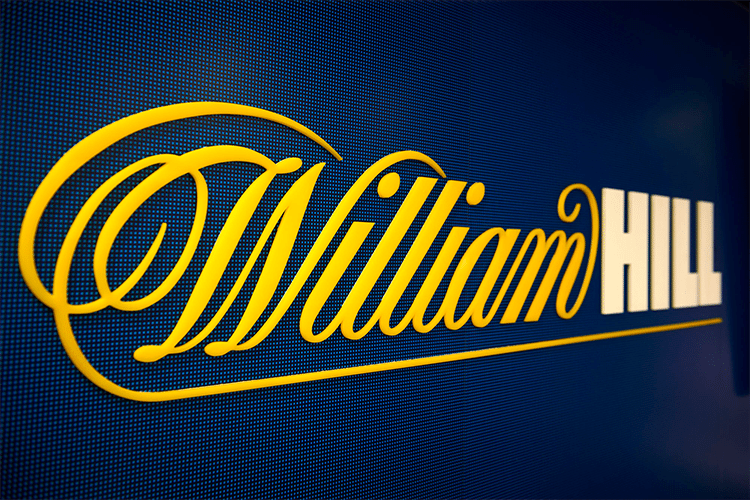 IT'S no secret United Kingdom gambling giant William Hill has been struggling.
But those woes could be someone else's problem soon, with a consortium of 888 and Rank reportedly set to sweep in with a massive bailout offer.
The perfect pair has issued a joint statement outlining a it is "evaluating a possible offer" to take over the struggling bookie.
Reports are that it could be in the vicinity of an enormous $5.2 billion.
It's a massive turnaround for 888 and Hills. It was only a year ago that Hills attempted to purchase 888 for some $123 million. That bid failed, reportedly due to one of 888's majority stakeholders wanting to hold out for a better price, and now the consortium is set to capitalise on Hills downturn.
The bookie has just ousted its chief executive James Henderson, after it was unhappy with his efforts in capitalising on the burgeoning online gambling market.
In the statement 888 and Rank said the duo was yet to make a formal approach to William Hill and it did not promise it would, but: "the consortium sees significant industrial logic in the combination, through consolidation of their complementary online and land-based operations, delivery of substantial revenue and cost synergies and from the anticipated benefits of economies of scale, which will accrue to all shareholders."
"No formal approach has yet been made to the Board of William Hill and there can be no certainty that any such approach will be made.
"Accordingly, there can be no certainty that any transaction will ultimately take place, nor as to the terms on which any such transaction might be constituted."
It has been previously reported that the two gaming groups would merge, but that does not appear certain either.
"In relation to the proposed transaction, no decision has yet been taken as to whether 888 would be an offeror or offeree company in respect of the steps that may be taken in order to implement the proposed transaction."
Shares in William Hill had declined 31 per cent in the 12 months before Henderson was sacked, hitting a three-year low in June. 888's shares have risen by 29 per cent in the same period, while Rank's stock has slipped three per cent.
William Hill issued a statement today, confirming a "highly preliminary approach from 888 and Rank regarding a potential combination of the three companies".
The statement read that and that the companies had not put forward a proposal or set out a position on price, timing, terms, form of consideration or transaction structure.
"The board of William Hill would listen to and consider any proposal which might be forthcoming from the consortium," the bookmaker said.
"However, it is not clear that a combination of William Hill with 888 and Rank will enhance William Hill's strategic positioning or deliver superior value to William Hill's strategy which is focused on increasing the group's diversification by growing its digital and international businesses."
The bookie has been smashed by underperforming online offerings that failed to captivate punters and a disastrous Chelsea horse racing festival that had it issuing a profits warning.
William Hill's chairman, Gareth Davis, said last week: "Significant challenges remain and in the recent past online has not performed against expectations."
With the gaming industry in the UK facing perhaps its tightest ever restrictions, with increased taxes, more competition and the regulator targeting fixed odds betting terminals, more and more companies are looking to merge or diversify in a bid to remain viable.
Paddy Power and Betfair have already merged.
Ladbrokes and Gala Coral are awaiting clearance from the Competition and Markets Authority for their $4.5 billion merger, which would make that consortium the biggest in the UK – taking it ahead of Hills.
888 is now one of the continent's largest online gaming groups, with a diverse offering built around online casino games, online bingo and sports betting.
Rank is also a much vaunted operator, running bingo halls and casinos.
Hills has some 16,000 employees and over 2300 betting shops in the UK.
Henderson was given his marching orders less than two years after being hired to guide Hills.
"He's (Henderson) taken the business forward in a number of areas, however significant challenges remain and in the recent past online has not performed against our high expectations," Davis said of Henderson's departure.
"Gambling businesses are increasingly judged on their online capability and performance.
"It is a very competitive industry now and we started to lose some ground last year."
"It wasn't really a question of investors it's very much a board decision and the board came to a unanimous conclusion on this.
"The strong probability is that it will be an external appointment."
He has been replaced on a temporary basis by Philip Bowcock, the finance chief, until a permanent successor is found.