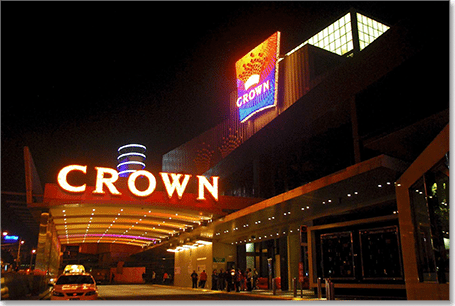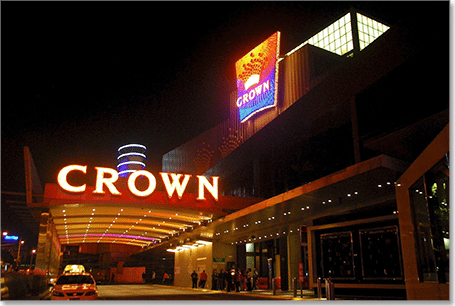 CHINESE authorities have arrested 18 Crown Resort staff members, including three Australians, for alleged involvement in illegal gambling-related activities.
The 18 Crown employees have been targeted as part of "Operation Chain Break", which was launched by Chinese authorities last year in an effort to stop the illicit flow of funds into foreign casinos.
While it is a crime to promote gambling in the mainland of China, it is not an offense to advertise hotels and accommodation where casinos are located.
If convicted, the 18 could face up to 10 years behind bars.
It's believed the entire arm of Crown's Chinese marketing team was detained in a series of raids last week across four cities in China.
The most notable detainee was Jason O'Connor, who is the head of VIP International for Crown.
In a statement on released on Sunday, a Crown spokesperson said: "Crown believes that Jason O'Connor, the head of Crown's VIP International team is one of 18 Crown employees being questioned by Chinese authorities.
"To date, Crown has not been able to speak with our employees and is working closely with DFAT (The Department of Foreign Affairs and Trade) to urgently make contact and ascertain their welfare.
"Crown is staying in close contact with and is providing support to the families of our employees in China and Australia."
Under international law the Chinese government has up to 72 hours to alert the Australian government that they have detained one or more of their citizens.
In a statement released over the weekend, the Department of Foreign Affairs and Trade could not confirm Australians were arrest, but stated the Government is 'aware' of the situation as it is unfolding.
The Australian Government is aware of reports of the possible detention of a number of Crown International Group employees across China, including three Australians. Consular officials are seeking to confirm these reports with the relevant Chinese authorities." the DFAT statement read
"If Australians have been detained, consular officials will seek to offer appropriate consular assistance in accordance with the Consular Services Charter."
This is not the first time the Chinese Government's has come down hard on those perceived to be committing acts of corruption.
Crown operates casinos across the world, including in Macau, where revenues have been hit hard by a Chinese corruption crackdown, which has driven away many high-rollers.
This is not the first time that Chinese authorities have targeted foreign nationals who were in the country to recruit Chinese nationals to visit their casinos.
Back in 2015, the Ministry of Public Security confirmed that 34 Chinese agents and 13 South Korean managers were arrested for recruiting Chinese nationals to visit Jeju Island in South Korea and gamble at their casinos.