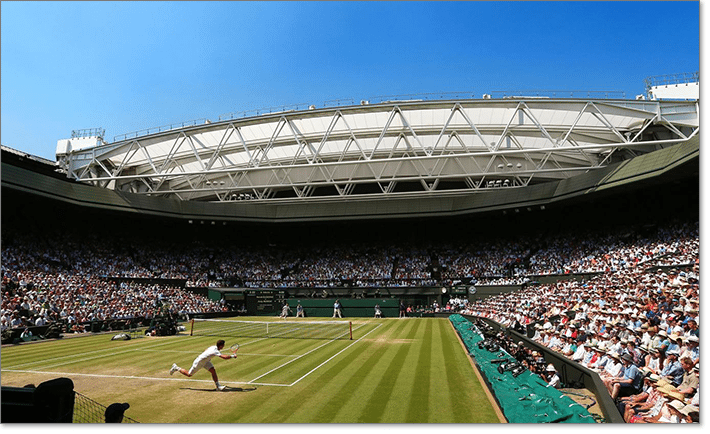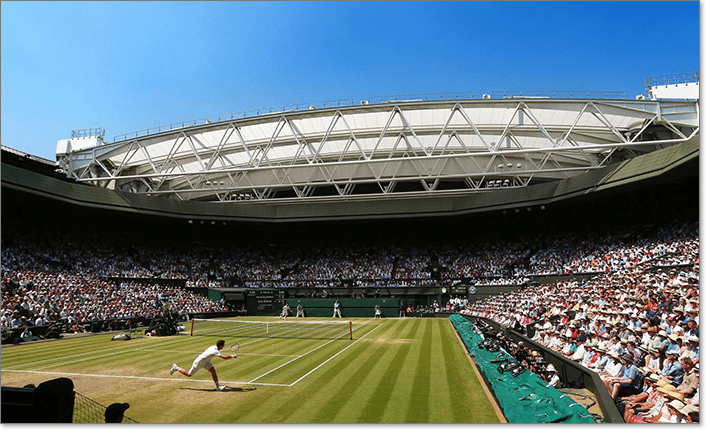 TENNIS investigators have put a 2016 Wimbledon match up under the microscope after suspicious betting patterns were reported.
The Tennis Integrity Unit (TIU) released a statement on Thursday stating it's investigating whether a match at the 2016 Championships was fixed after receiving alerts from bookmakers.
The match which is under scrutiny has not yet been revealed, but the TUI stated "it is important to appreciate that an alert on its own is not evidence of match-fixing" and that the bigger ATP tournaments rarely drew alerts.
"Historically, grand slams receive very few match alerts and in keeping with that record, only two were received during the period; one at Wimbledon, the other at the US Open." the statement read.
The news comes in the wake of an announcement back in September that the 2016 first round match between Timea Bacsinszky and Vitalia Diatchenko at this year's US Open was under investigation.
The 15th seeded Bacsinszky defeated world number 87 Diatchenko 6-1 6-1.
The TIU said at the time that the alert did not mean match-fixing had taken place, stating that "there are many reasons other than corrupt activity that can explain unusual betting patterns."
The statement went on to say that "incorrect odds-setting, well-informed betting, player fitness, fatigue and form, playing conditions and personal circumstances" are factors which could have prompt betting organisations to raise an alert on a match.
There's still a huge question mark over integrity
Match-fixing accusations are not new in the world of international tennis, but the revelations that a second match from a Grand Slam tournament is under investigation is a bitter blow for a sport battling to overcome corruption issues.
At conclusion of 2015, there were in excess of 40 professional tennis players that were earmarked for investigation in just a three month period.
The matches that were flagged took place in countries including Colombia, Morocco, Russia and Germany between September and November 2015.
At least 20 of the players involved in those matches have been reported to world tennis authorities on previous occasions — a dozen of them were first flagged by integrity investigators as far back as 2008.
Spanish player David Marrero was one player on the blacklist, and betting markets on his opening round loss in a mixed doubled match at the 2016 Australian Open were cancelled after a flood of money came for his opponents.
One of the heads of a review that went into a 2007/8 investigation into tennis match-fixing, Ben Gunn said the sport was at a 'cross roads'.
"I think it's disappointing eight years later, having had two reviews eight years later, that it appears there is still a huge question mark over the integrity of some tennis games."
Transparency needed if tennis is to maintain punter's confidence
Tennis has taken an absolute beating over the last few years in terms of integrity.
The latest news that two Grand Slam tournaments from 2016 are under investigation for potential match-fixing breaches has done nothing to boost the confidence of punters who want to know they are betting on a clean sport.
Anyone that has placed a bet on the tennis – especially a live-bet – knows it is a sport that can change in an instant. It only takes one mistake to turn a match on its head so punters need to know they can trust their player will give 100 per cent.
The Tennis Integrity Unit is yet to announce the match they are investigating at Wimbledon which is understandable to protect potentially innocent players from having their names dragged through the mud, but professionals that have a history of unscrupulous behaviour need to be named and shamed.
A report maintained by a European bookmaker had over 350 names that could not be trusted to win, including 10 players that competed at the 2016 Australian Open. Why should punters be left scratching their heads as to whether a player will be out there giving it their all?
If names are on a list that bookmakers cannot trust, the TUI needs to liaise and make sure these players are not given free rein to compete without scrutiny, and any concrete information needs to be made public so we can all have peace of mind.
The sport's integrity is at stake.