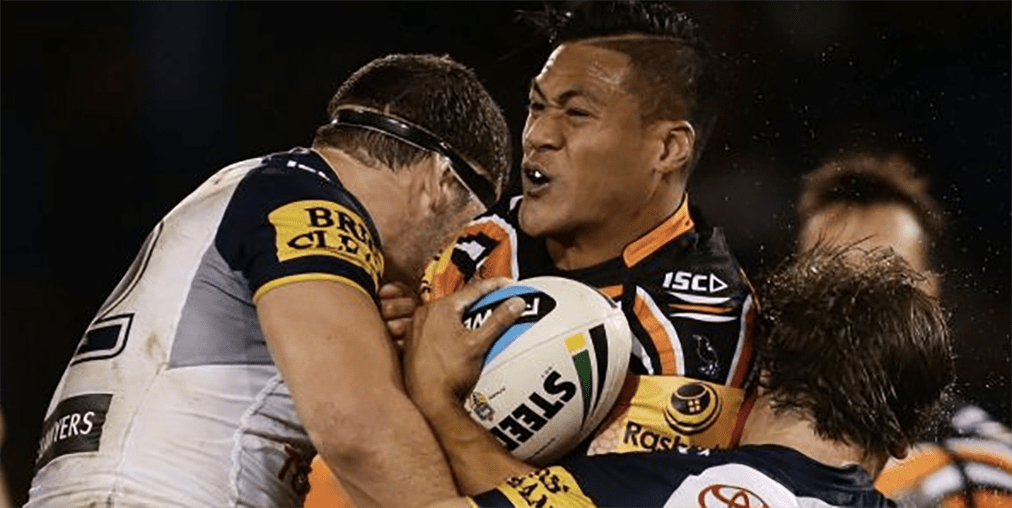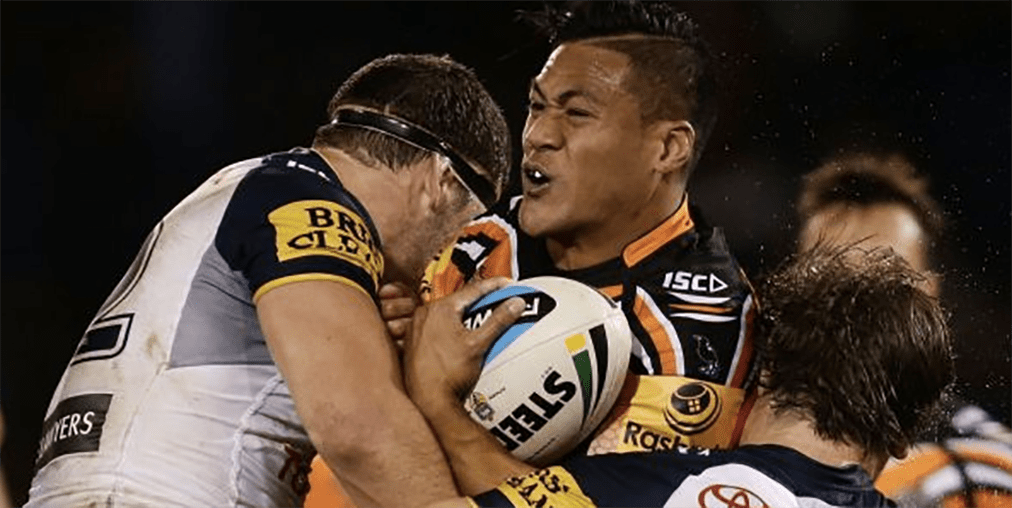 The NRL has deregistered West Tigers Tim Simona following confirmation he bet on the opposition.
Despite NRL chief executive Todd Greenberg stating anyone caught match fixing would face a life ban, Simona has had his registration contract terminated instead.
The Integrity Unit has said the promising Tigers star "bet on opposition players scoring and against his team winning".
But as Simona isn't banned from the sport for life he may be able to make a comeback – although if Todd Carney is anything to go by, it isn't likely.
In a press conference, Greenberg was adamant the consequences were adequate.
"At the end of the day he has deliberately flouted the laws of the game for his own gain and there is no place for him in the NRL," Greenberg said.
"This is a warning to everyone in our game that if you try to meddle with the integrity of the game you will be caught and the consequences will be harsh."
Greenberg added in a statement that "it is very hard to imagine that Tim Simona will be registered with the NRL at any time in the future."
"There is nothing more important than the integrity of our game.
"Our fans have a right to expect that every player on every team is doing his best to win each game and we will be relentless in dealing with anyone who attempts to breach this trust."
The NRL has also revealed Simona failed to disclose the truth when interviewed, and discovered the 25-year-old had kept the money he raised for charities by auctioning off jerseys.
Greenberg said the code would provide the right services to help Simona overcome his evident personal issues and monitor his wellbeing.
"He has worked very hard to become an elite athlete and he has now thrown that away," he said.
Our opinion
It was expected Simona would be deregistered from the NRL – what we find interesting is Greenberg's stance.
He has been very vocal to the media about his thoughts on match fixing in recent weeks, vowing anyone engaged in match fixing would face a life ban.
The likelihood of a life ban diminished when NRL players spoke out about the severity of the consequence. Simona's teammate Aaron Woods even compared the consequences of gambling offences to doping crimes – the latter doesn't incur a life ban.
Bookies have suffered as a result of Simona's actions – they've already been forced to prohibit certain markets including under 20s matches – so it would be interesting to see what went on behind closed doors and why Greenberg's vow to hand out life bans was broken.