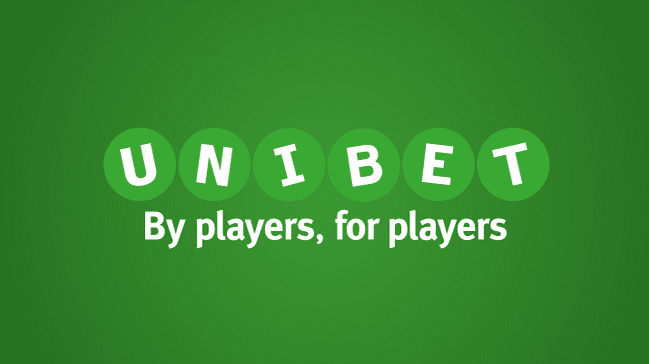 UNIBET joins the controversial in-play market with new app that enables live betting on mobile devices
Unibet Australia is set to be the latest online bookmaker to provide punters with the chance to place live bets from their internet-enabled devices, with its new live betting dashboard.
Using the internet to bet on sports events that have already started is technically illegal in Australia, with government legislation – written before the dawn of the digital age – outlawing the process.
Punters are meant to pick up the phone and dial if they want to place a bet on a live event.
But several online bookmakers have taken advantage of a loophole that they say makes it legal, provided the microphone in their smartphone, tablet or computer is turned on.
WilliamHill.com.au, ladbrokes.com.au, sportsbet.com.au and bet365.com.au all have variations of an 'in-play' that allows users to place their bets during matches, with picking up the phone.
Unibet touts its new live betting app will cover "an incredible 120,000 events covered every year, along with LIVE streaming on selected events including Grand Slam tennis, the NBA, NHL and more!"
You'll need Chrome or Firefox to use the app at the moment, but the bookie says on its website the feature will be on its rather functional app and mobile site "very soon".
That flies in the face of a plan by Federal Human Services Minister Alan Tudge's plan to introduce an interim ban on in-play betting, end credit betting and block offshore bookmakers offering bets to Australians.
In a speech to the National RSL and Services Clubs conference, he said: "Some researchers put the rate of problem gambling for online gamblers at 2.7 per cent compared with 0.9 per cent for all gamblers.
"Additionally the increased use of the internet and mobile phone technology means that people can bet anywhere, anytime,'' he said.
While some online bookmakers were initially hopeful former New South Wales premier Barry O'Farrell's probe into online gambling would lead to a change in law to allow live betting online, those hopes appear dashed.
Several news outlets have reported the government plans to adopt a suite of 19 recommendations from his report – which it has been sitting on since the middle of December – understood to include the moratorium on in-play betting.
While there has still been no movement from the government, the leak caused a strong response from the Australian Wagering Council.
"The simple truth is Australians will continue to bet in play via the Internet with unlicensed offshore providers until reform is achieved to allow Australian licensed and regulated wagering operators to offer the product," wagering council chief executive officer Ian Fletcher said.
"The true threat to the integrity of racing and sports comes from illegal offshore operators, with whom Australian punters now choose to wager in their droves, due to the antiquated restrictions in accessing in-play betting online in Australia."
Tatts Group and Tabcorp have been supportive of the plans, with the removal of in-play betting tipped to help swell their coffers, but it would be a blow to the corporate bookmakers who use the loophole.
Executive director of Clubs Australia Anthony Ball – which represents some 6500 pubs and clubs – said: "This is a logical decision and the one I think everyone expected."
"It surely wouldn't even surprise those who have been exploiting loopholes in order to offer in-play online betting against the spirit of the law up until now."
Tudge concedes the gambling industry employs some 150,000 people across the country, but said the social and economic toll was too great not to take action.
"The Commonwealth government recognises that, while most people gamble responsibly, gambling is a major social problem for some Australians,'' he said.
"Up to 500,000 Australians are at risk of becoming, or are, problem gamblers, and this has flow on impacts to the community, where the social costs are estimated to be at least $4.7 billion a year.''
He said about 55 per cent of gambling revenue in Australia came from poker machines, and that problem gamblers could lose around $21,000 a year playing the pokies.
But the fastest-growing segment of the gambling industry was online, which was growing at about 15 per cent a year.
"This is due to the technological advances, particularly the ubiquity of smartphones, in concert with aggressive marketing campaigns by the licensed online wagering companies,'' he said.
"Today, there are about 800,000 active accounts, although the number of people wagering regularly would be much smaller than that.''
William Hill was the first bookmaker to offer in play betting, last year, and it was reported to Federal